Assurant Women and Allies #BreaktheBias During Women's History Month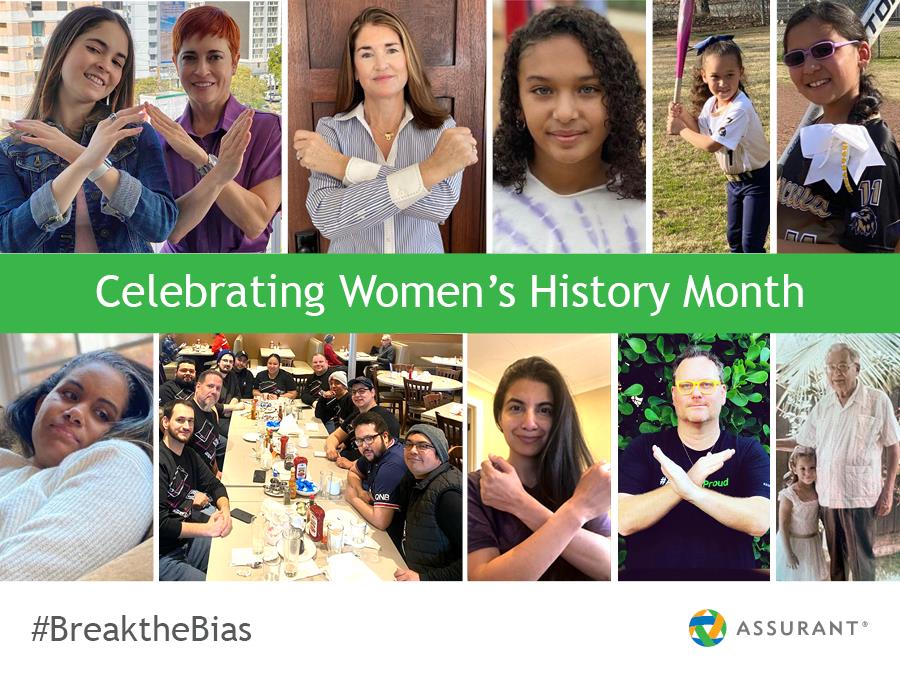 On March 8th, millions recognized International Women's Day, a global observance focused on celebrating the social, economic, cultural and political achievements of women. At Assurant, our celebration rang a bit louder on International Women's Day, as we announced the launch of our very first Employee Resource Group (ERG), Women@Assurant, and turned it into a month-long celebration for Women's History Month.
This ERG, which tallied over 900 global employee registrations for membership at the time of launch, seeks to support women through personal and professional growth. It provides growth opportunities through leveraged mentorship, leadership development and sponsorship to drive empowerment. The ERG serves as a forum to collaborate and connect with other women and allies and remains open for registration.
To help take this exciting step toward a more diverse, equitable and inclusive Assurant, the leadership team of Women@Assurant hosted a virtual panel on March 8th for all employees called, Diverse Perspectives "Women's History Month – Discussing Women's Development, Mentorship and Allyship." Nearly 2,000 global employees joined virtually from 14 different countries to bear witness to the ERG's launch.
During this event, which shared personal stories of overcoming bias, triumph against odds and honest feedback about the challenges women face, leadership also spoke about the #BreakTheBias campaign, which showcases support and allyship across social media to breaking biases for women in the communities we work, live and serve.
Assurant employees overwhelmed LinkedIn newsfeeds as they participated globally in this campaign. While we can't share all of the stories, we collected a few fantastic insights from Assurant women and allies:
Naz M., International Tax Manager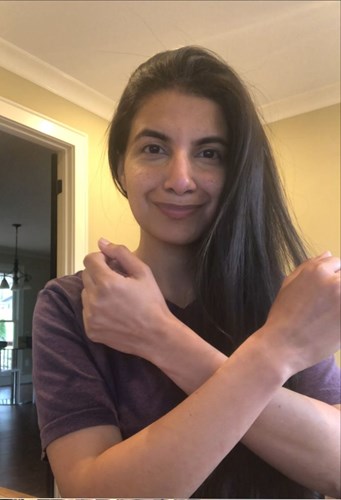 At the age of ten, my family relocated from Canada to Tanzania. In that moment, I felt as though my entire life had shifted, but in retrospect, those years shaped the person I became (for the good, bad, and ugly). I am so grateful for two amazing role models, my mother, and my aunt Annar Shariff, both are fearless, headstrong, and principal driven women. In a country where businesses are dominated by men, these ladies, single handedly paved a path to a successful enterprise. Every day is a new battle for them, and not because of their business acumen, but rather their gender. And each encounter has only made them stronger.
For me, personally, I was oblivious to biases, until (of course) I joined the workforce. At first, I took all comments as advice. One interviewer (after two hours of conversation) said – "I really like you, so I'll share a tip, women are better auditors than tax advisors, it has to do with how the brain works". And silly me, I took that to heart. It wasn't until I opened-up to a mentor, that I recognized gender has nothing to do with career choices. It's all about having an aptitude to pursue your dreams. Today, I work for a company that has a tax department lead by a remarkable woman Melissa Hall who is always a step ahead, humble, and one of the best leaders I've met. #assurantproud
This is to all my friends who were taught to stay within their lane – I say – you can do anything, for those who can drive, change lanes, down shift and pass! Be brave – and break the bias! 
Jean Carlos R., Senior Customer Experience Analyst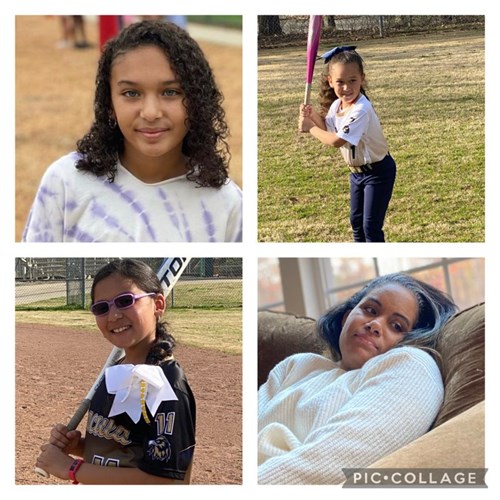 In honor of International Women's Day, I want to share a collage of the most important women in my life.
I am a proud #girldad and I look forward to seeing these ladies grow both personally and professionally. I feel honored to have been entrusted with the task of helping them navigate the world and letting them know that they will always have an ally!
I am also thankful for the women who have broken and continue to break barriers for the future generations. You have all made a Dad's job easier by setting examples of resiliency and courage for our girls to follow.
Giovanna R., District Manager - Field Repair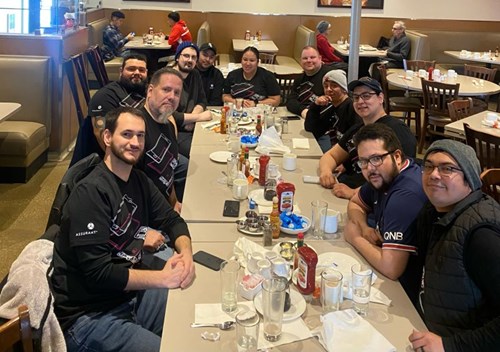 Incredibly proud of the gentlemen in this photo. These past 5 months we have gone through a plethora of changes, challenges and successes. All in all- these men have continuously worked alongside me. They have given me their respect and most importantly their trust. They each have played a role in my continuous development as a leader and I hope they all can say the same about me.
Keith N., Director, People Business Partner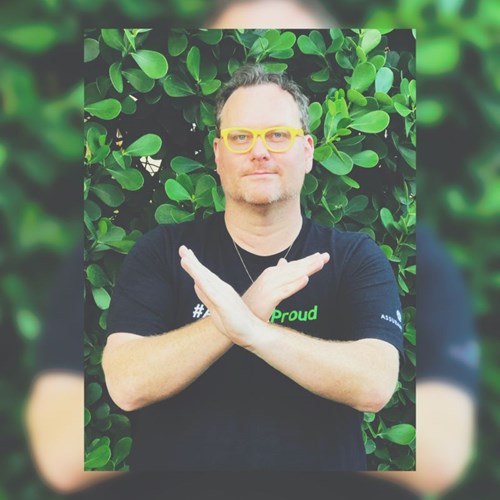 For my family, for my friends, for my co-workers, for my community. I am committed to breaking the biases for women to thrive!! #breakthebias #iwd2022 #lifeatassurant
Melissa H., Senior Vice President, Head of Global Tax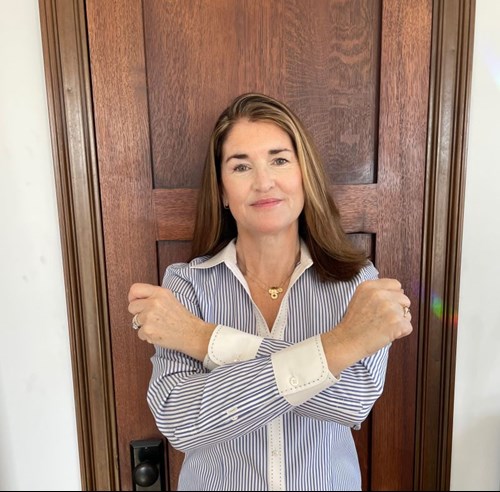 When I worked in as a tax manager in London at age 26, my female co-worker and I were referred to as the tax "Tarts" by an important client (look it up, I had to), who always requested that we be sent to do the work at his company. We were sent.
Today I head up a global tax department for a Fortune 500 company with staff in eight countries. On my team we all, men and women, earn our seat at the table through merit, and serve our business partners and stakeholders accordingly.
When my daughter was in high school her biology teacher refused to provide test prep for her to practice over the weekend, saying she needs to meet in person with him after school because she "sits there and twirls her hair during class." She could not meet after school because she was an athlete with practice and competitions six days a week. Another teacher there told me, in front of her, that he was intimidated by her because they have never had such good athletes in the school, and he gave her a special job - to hang up student's work that needed to be up high since she is so tall. Zero recognition for her academic accomplishments.
My daughter transferred to an all girls high school, where she thrived, and was recruited to college as a varsity athlete. This May, she graduates from Georgetown University with a degree in biology.
Yadira Riveria C., Vice President & Managing Attorney, International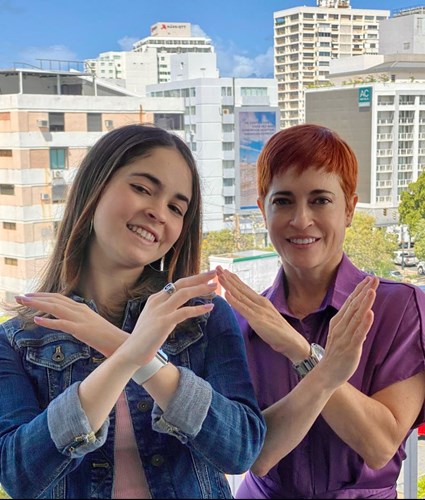 I grew up in a middle-class family with my mother, my father, and three brothers. In that world surrounded by boys, I grew up competing and playing with my brothers, and with my dear mother and father talking about the roles of girls in the house: girls play with dolls and boys play on the streets. Growing up in this environment, full of filial love, but at the same time full of expectations based on my gender, I learned from very early on to question and challenge these norms.
That is why I ask many questions, I push and challenge any aspect of life that does not make sense to me or that has signs of injustice, including any expectations of what a woman should or should not do. I started in the world of sports at a very young age. I played volleyball and yes, basketball too. A sport that in the 80's was still primarily for men. If you were a girl and played basketball you had to take great care of your appearance. Watch your steps and what you wore, all these superficial things that if you did not take care of could lead you to be labeled. I was never frightened by these preconceptions and that's why I continue to play and participate in fulfilling activities that make me happy.
I studied law when women were almost beginning to be a majority in that world. I was a prosecutor of criminal cases, another world surrounded by many men. Today the story is very different, but back then the prosecution was still dominated by men. Even my mother looked at me with a weird face, just like when I started drinking whiskey. When I was about to be confirmed on this role someone asked me how a "young girl" like me was going to get up at night and go by myself to investigate criminal scenes. You can imagine my face, "how is it possible that he is asking me that and did not ask to the other "young boys" who appeared before me? The concern for safety on the streets should have been the same", I thought to myself. Fortunately, a great woman appeared, challenged the question, and raised her voice in protest. What a great ally!
Reflecting on what I have accomplished in my life it all has been possible by the work and struggles of many women, including the most important female forces in my life: my mother and my daughter. It is also the result of many allies who have accompanied me on this path, who have given me the opportunity to be present at the table, to collaborate, contribute and make decisions. #BreakTheBias #IWD2022 #LifeAtAssurant
Francesca L., Executive Vice President, Chief Administrative Officer
Over the years, we've collected stories that have profoundly shaped us into the people we are today. Let me start at the beginning of my professional career – the first month at my first job, right out of college.
I was asked to join a colleague at a client meeting abroad. My team needed someone with strong financial modeling skills with fluency in a specific language. It was me.
I was so excited and anxious to make an impact. When we arrived, we were introduced as part of the larger deal team, and we were ready to begin negotiations. Before starting, an advisor asked - in front of all - that I leave to get coffee. I was dumbfounded - why now, why me - we needed to start. As I started to speak, my managing director jumped in and told the advisor, "Perhaps, YOU should go."
After weeks of hard work (and many coffees later,) we closed the deal, and the rest was history. For me it was a broader lesson: we need allies and outspoken advocates.
Isabel D., Vice President, International Operations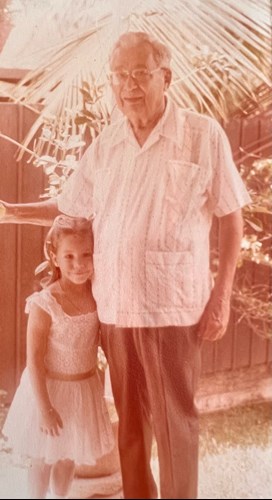 In celebration of International Women's Day, I would like to share with you a personal story and the difference allies make in breaking the biases and driving change.
My great-grandfather "Papi Alva" taught me that we all are equal, and everyone deserves a place at the table. It took me years to understand the impact his actions had in my family and my future.
My grandmother "Mamin" was an only child, regardless of how society perceived woman at that time, Papi Alva encouraged Mamin to pursue a career and follow her dreams. Long story short my grandmother raised 3 boys, became a widow in her early 30s, worked for more than 50 years as an Optometrist, and today at 96 she is still enjoying life! Many know and love my unique grandma, but today I wanted to share Papi Alva's story….allies are critical to drive change!
My great-grandfathers actions to break the bias for his daughter has had an enduring impact in past, present, and future generations.
Amanda M., Director, Administrative Operations
As the youngest girl in a family of 6, opportunities to speak and be heard were limited. I was the family's pet sister, often referred to as "Mini-Mouse". I was very much loved, but usually overlooked and not taken seriously, so I learned from an early age the value of watching, listening and peace keeping. For me, expression while growing up was in the form of the performing arts. I also love reading and learning.
Fast-forward to my career growth, I always had a lot to offer, and saw things "differently" than those around me but didn't know how to speak up and be heard. Fortunately, I've met so many people along the way who saw my potential in the small moments that mattered and encouraged me to speak up. Speaking up can be messy and uncomfortable but we must begin somewhere and then practice, practice, practice. I lean on my creative brain and practiced language skills to pack what I say with value, using clear and succinct language wherever possible so I can be heard. It's a skill I continue to develop and leverage so I can show up as a valuable contributor.
I pledge to continue to pay it forward to others struggling with the same challenge so they can grow alongside me. Join me in helping others find their voice and #breakthebias #IWD2022 #LifeatAssurant
Carol M., Vice President, Global Supply Chain Platforms
I was born in the mid 60s during a time of cultural revolution. Although I witnessed a great deal of radical events on TV like the coverage of the Vietnam War, Civil Rights protests, and the Apollo missions, life is our house seemed very ordinary for a middle class family.
I wasn't encouraged nor was I discouraged concerning my goals and was told "There's no money for school, so don't ask." I was told that I was my father's last hope for a boy and that I was to be called Joseph after my grandfather. I wanted to go to school but was unsure directionally. So, I decided to get a decent paying job and pay my way through school.
My first manufacturing job was in a production machine shop. My boss asked me every day "How's my token female?". I learned later that he did not want to hire me but was forced to by a future woman mentor who would not let him refuse a woman candidate.
That job led to one in Production Control and then to HR where I met the previously mentioned mentor who encouraged me to go further in my career and continue my studies. I started applying for other jobs for which I didn't possess 100% of the qualifications which men often do. My husband told me "The worst they can do is tell you no." I internalized that advice.
Later as a Manufacturing manager I recall a vendor who refused to correspond with me until my manager asked him to directly. I received an email to Mr. Carl Miner. I respectfully replied as Carol and got a reply to Mr. Carl. He would not correspond with me as a woman, so to keep our production line going, I became Mr. Carl Miner in my correspondence. My focus however is not on the negative but instead to persevere and focus on what's important.
I developed grit, spoke up when spoken over and presented my ideas before they became someone else's. I've experienced lots of challenges like the above and many more. However, I have received tenfold back in mentoring and the joy I get in mentoring others. More importantly, I finished that degree with honors and earned my PMP.
I am committed to breaking the biases for women to thrive. Studies show that companies who have women in leadership positions and diversity of thought at the table do better financially. When women rise, we all do. #breakthebias #iwd2022 #lifeatassurant
The Work in Supporting Women Continues
In addition to this exciting ERG launch and campaign participation, here are some of the additional exciting ways we're making a difference for women:
We recommitted our partnership with Catalyst, a global nonprofit organization that works with over 800 companies around the world to accelerate women into leadership. All employees have access to their catalogue of data, tools, research and insights.
Through the Assurant Foundation, employees who wish to donate to causes supporting women and girls will receive a special 2-for-1 match for donations made to eligible charitable organizations through March 31, 2022.
We partnered with Pathbuilders to launch a Mentoring Program pilot focused on women and allies that will grow over the next few years to include other underrepresented groups.
We're continuing to invest in our talent by forging strategic partnerships dedicated to the development of women leaders, including leadership development programming for Women of Color and other underrepresented groups.
We launched Diverse Slate & Interview requirements for senior roles in the U.S. in 2021, which continues to be leveraged as a standard practice for interviewing candidates.
We regularly assess feedback from our employees to ensure we're providing equitable benefit options. For U.S.-based employees, we're proud to offer more inclusive family planning and support benefits, such as fully paid parental leave, regardless of gender or caregiver status, backup child and adult care and generous financial support for fertility, adoption and surrogacy services.
Related Articles