Global Careers
Argentina

Brazil

Assurant Seguradora S/A Al Rio Negro, 585 - Ed. Demini - 3º andar
06454-000 - Alphaville - Barueri - SP - Brasil
Tel: (55 11) 4197-9400
Fax: (55 11) 4197-9418
Contact us: recursos_humanos@assurant.com

Canada

Chile

China

Assurant China (Assurant Consulting Co.,Ltd) Ocean International Center, Building A, Suite 2008
No 56, 4th East Ring (Middle) Road
Chaoyang District, Beijing 100025 China
Tel: +86 10 65506999
Fax: +86 10 85867377
Contact us: jobs.china@assurant.com

View Local Jobs in China

France

Germany

Assurant Deutschland GmbH Lyoner Strasse 15
60528 Frankfurt am Main
Germany
Tel: +49 (0)69 66 57 58-0
Fax: +49 (0)69 66 16 48 67

View Local Jobs in Germany

Italy

Mexico

Assurant Daños México, S.A. Assurant Vida México, S.A. Assurant Servicios de México S.A. de C.V. Torre Murano
Avenida Insurgentes Sur No.2453 Oficina 301
Colonia Tizapán
Delegación Alvaro Obregón
C.P. 01090,
México, Distrito Federal
Tel. 5000.1800
Contact us: info.mexico@assurantsolutionsmexico.com

View Local Jobs in Mexico

Puerto Rico

Caribbean American Life Assurance Company Caribbean American Property Insurance Company Assurant Services of Puerto Rico Torre Chardón
350 Carlos Chardón Avenue
Suite 1101
San Juan, PR. 00918
00917-1838
Telephone: 787.250.6470
FAX: 787.250.7680
Contact Us: customerservicepr@assurant.com

View Local Jobs in Puerto Rico

Spain

United Kingdom

United States

Arizona

8655 East Via de Ventura, Suite E200
Scottsdale, AZ 85258

California

2677 N Main Street. Suite 600
Santa Ana, CA 92705

21900 Burbank Blvd Ste 100
Woodland Hills, CA 91367

Florida

11222 Quail Roost Drive
Miami, FL 33157

2475 Palm Bay Road NE, Suite 230
Palm Bay, FL 32905

400 Carillon Parkway, Suite 300
St. Petersburg, FL 33176

Georgia

260 Interstate N.Circle, SE
Atlanta, GA 30339

2405 Commerce Avenue, Building 2000
Suite 100 Duluth, GA 30096

Kentucky

9931 Corporate Campus Drive, Suite 3500
Louisville, KY 40223

Maine

One Riverfront Plaza
Westbrook, ME 04098

Minnesota

500 Bielenberg Drive, Suite 400
Woodbury, MN 55125

Missouri

2323 Grand Blvd.
Kansas City, MO 64108

Nebraska

One Central Park Plaza, 222 South 15th Street Suite 600S Omaha, NE 68102

New York

28 Liberty Street, 41st floor New York, NY 10005

Ohio

One Assurant Way
Springfield, OH 45505

30400 Detroit Road, Suite 400 Westlake, OH 44145

Oregon

1880 14th Avenue, SE Albany, OR 97332

Pennsylvania

3670 Sandhurst Drive York, PA 17406

625 Willow Springs Lane York, PA 17406

676 E Swedesford Road, Suite 300 Wayne, PA 19087

South Carolina

1323 Celebration Blvd. Florence, SC 29501

South Dakota

440 Mt.Rushmore Road Rapid City, SD 57701

Texas

4550 Excel Parkway, Suite 400 Addison, TX 75001

101 West Louis Henna Blvd Suite 400 Austin, TX 78727

1401 Lakeway Drive, Suite 1401-A Lewisville, TX 75057

9151 Blvd 26, Suite 400 North Richland Hills, TX 76180

Washington

1010 SE Everett Way Mall Everett, WA 98208

21222 30th DR NE, Suite 120 Bothell, WA 98021

Wisconsin

501 West Michigan Street Milwaukee, WI 53203
Working at Assurant
What's it like to work at Assurant? Hear from our people.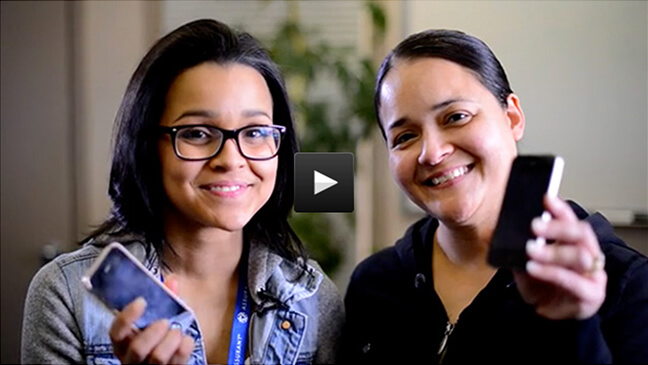 Nathalie Cortes-Colon, Material Processor and her mother, Joannie Maldonado, Mobile Technician
Angela Guido,
Claims Examiner

James Sykes,
Risk Advisory Services Associate
Awards
Assurant is a great place to work. But don't take our word for it. All around the world, Assurant is winning awards for being a great place to work.
Assurant Puerto Rico:

Barclay's Customer Experience Initiative of the Year: 2016
Best Employers in Puerto Rico 2015
Best Employers in Puerto Rico 2014
Best Employers in Puerto Rico 2013
Best Employers in Puerto Rico 2012
The 20 Best Employers in Puerto Rico 2009
The 20 Best Employers in Puerto Rico 2007

Assurant Mexico:

Great Place to Work® 2017
Great Place To Work® 2015
Great Place To Work® 2014
Great Place To Work® 2013
Great Place To Work® 2012
Great Place To Work® Financial Sector 2012

Assurant Argentina:

Great Place To Work® 2015
Great Place To Work® 2014
Great Place To Work® 2013
Great Place To Work® 2012




Assurant Brazil:

Great Place To Work® 2017
Great Place To Work® 2016
Fit-Friendly Company:
American Heart Association