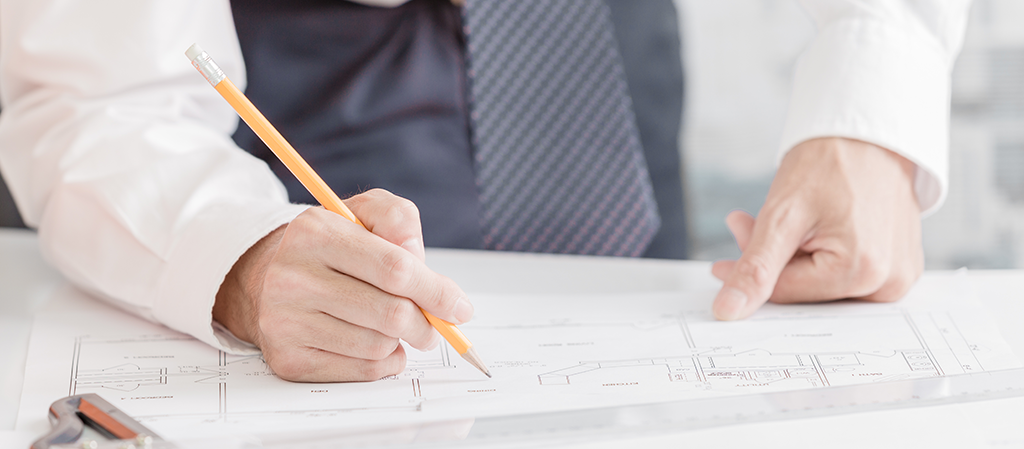 Opportunities for Staff Appraisers
Are you searching for security and consistency in the ever-changing valuations industry?
The residential Staff Appraiser role at Assurant gives appraisers across the nation the opportunity to continue working in their industry and preferred market, while offering the benefits and assurance that come with working for a Fortune 500 company. At Assurant, we have a sales team that is committed to growing our Valuations business.
Our established, reputable team was built by appraisers and has deep knowledge of the industry and what appraisers need to succeed in their local markets. The extensive benefits package was crafted with that in mind – providing a competitive salary, bonus plan, health benefits, paid time off, travel allowance, continuing education reimbursement and more.
Your Life as a Staff Appraiser
As a Staff Appraiser, you will be responsible for the timely and accurate completion of various residential appraisals. These include: completing field appraisals, communicating process milestones, maintaining client service levels and monthly production requirements. You will have the freedom to manage your schedule as you do now, work with a team of experts that are there to help you, and collaborate with us on regional trends, process improvement and how we can better service our clients.
Employee Testimonials
Marcus K., Arizona
The culture is amazing. The managers and staff are very supportive and promote an open exchange of ideas and information."
"One of the best benefits I value most is the steady flow of work. I do not have to worry about when I will get my next order."
"The flexibility provides me with the opportunity to be more productive and engaged in my work, because I'm able to balance the demands of work with the other aspects of my life."
Dennisa M., Texas
"Assurant Valuations operates as if I were in business for myself, but I do not have to shop for clients or worry about collecting payment from lenders."
"I enjoy the fact that I have all the benefits of working for a corporation without having the micromanagement that typically comes with a corporate job."
"Being a staff appraiser with Assurant is like working for yourself – without the bookkeeping and accounting!"
Adele C., Illinois
"I really enjoy being able to work from home, yet still have the staff support team at my fingertips. Our weekly staff meeting allows us to communicate with appraisers from all over the country and get direct insight on what is happening in other markets."
"It is very obvious that the senior management team has been in the appraiser's shoes and experienced exactly what we go through on a daily basis. That kind of understanding is priceless."
"Initially I was skeptical about unrealistic expectations regarding the workload. Assurant is not that company! They have very realistic expectations of the appraiser."
Jeffrey B., Texas
"As a staff appraiser, I have control over the appraisal process, but the Assurant Valuations team provides assistance with everyday needs like obtaining documents from lenders or clients. My time is spent appraising, while other team members manage customer relations, recruiting new clients, billing and more."
"Being a staff appraiser and employee of Assurant has provided significant financial and psychological security. I can enjoy taking time off from the everyday grind of the appraisal business."
"I would definitely recommend Assurant Valuations to any appraiser looking into the staff appraiser role. I have previously worked as a staff appraiser with two other AMCs and Assurant is the best."
Lawrence L., Illinois
"Full health benefits at affordable rates are truly a blessing beyond measure. It's also great to have an allowance for your car, mobile phone and reimbursement for items that are necessities for a successful appraiser."
"I would definitely recommend Assurant for any appraiser looking for a fulfilling career opportunity. They not only give you the opportunity to perform the job without the stress of having to secure and maintain a healthy client roster, but they genuinely work with you to succeed as a member of the Assurant family."
Benefits
Competitive salary
Transparent Bonus Plan
Health Benefits starting Day 1
401K Matching and Employee Stock Purchase Program
Paid Time Off
Car and travel allowance
Monthly communication allowance
Tuition reimbursement for continuing education
MLS subscriptions reimbursement
E&O insurance covered by Assurant
Software license reimbursement
Our Ideal Candidate
Review Appraisal Experience

Customer Focused

Works Well Independently

Knowledge of Mortgage Lending Industry

Appraisal Experience

High Energy

Strong Analytical Skills

Team Player

Attention To Detail

Tech Savvy

Goal Orientated