Assurant Employees Surprise Young Runners at Girls on the Run 5K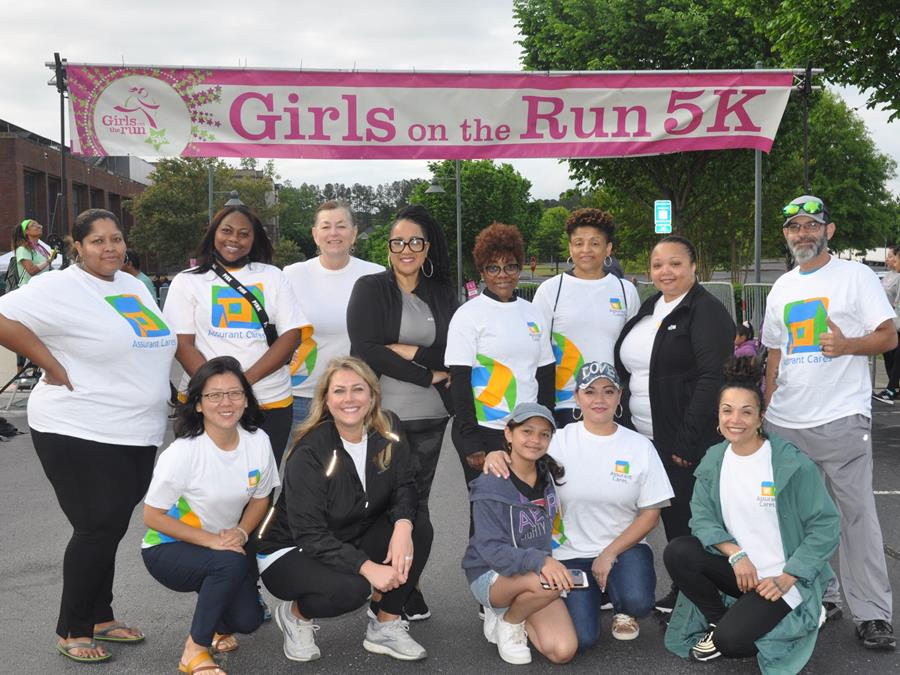 In the last three years, over 50,000 volunteer hours have been clocked by Assurant employees across the globe. This is worth celebration, especially considering how the COVID-19 pandemic has redefined the way we work and engage with our communities. It is because of employees dedicated to strengthening the communities where we live and work that Assurant was named an Honoree by the Civic 50, an initiative of Points of Light, recognizing us last year for being one of the most community-minded companies in the United States.
The spirit of community support was especially evident for the Girls on the Run of Atlanta 5k event earlier this year, with over 100 Assurant employees who assembled to motivate, support and celebrate young runners, walkers, movers and shakers both on and off the track.
Since 2018, Assurant has partnered with Girls on the Run, a national non-profit organization committed to strengthening elementary grade aged girls and their social, emotional, physical and behavioral skills to successfully navigate life experiences. The program engages girls in lessons to foster confidence and establish peer connections, while also preparing them for a 5k. The organization concludes their 12-week programs by hosting local 5k races.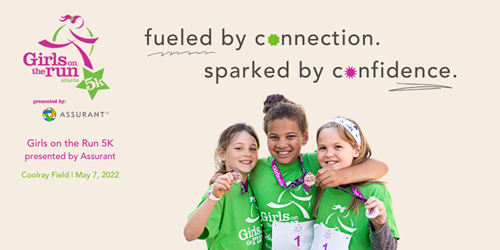 "The race was fun and there were a lot of good snacks at the end!"  - London, 3rd grade 
Our support for Girls on the Run has spanned across volunteerism, Board of Director engagement and corporate gifts from the Assurant Foundation, prioritizing our investment in the future leaders of our communities. Our gift this year ensured that all participants had access to partake in the Girls on the Run spring and fall program seasons, regardless of their families' financial situation.  
"My favorite part of the 5K was the feeling of finishing and also being with friends and running. " - Addie, 3rd grade 
On race day, over 350 volunteer coaches and 1,086 community runners gathered to motivate and encourage the 1,193 young girls to complete the 5K. Among the supporters were on-site Assurant volunteers who engaged with runners and supporters at the Assurant activity tent.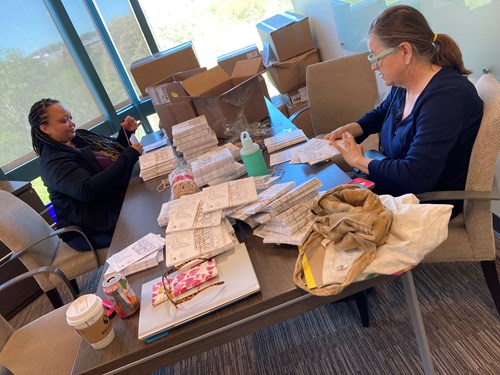 "The 2022 Girls on the Run Atlanta 5K race was a fantastic event…for the girls AND for our Assurant volunteers. So much energy and excitement from all the teams," said Assurant volunteer, Kathy Marker who was excited to participate in an on-site community event for the first time since the COVID-19 pandemic swept across the globe.
The Assurant tent was assembled as a place for family or friends of a participant to create personalized 3-inch buttons and posters to celebrate and cheer on the participants. "The Assurant team had a great time cheering them on and helping them with button and banner making," Kathy added. 
"I liked running with my friends and seeing lots of new people."  - Sienna, 3rd grade 
Even before race day, The Assurant Georgia Engagement Champion Team (ECT) was busy commissioning a surprise for participants. To encourage and motivate the participants for the Girls on the Run 5K, 111 Assurant employees leveraged their creativity and dedicated their time to creating and mailing in over 1,300 motivational cards that were added to participant race day bags.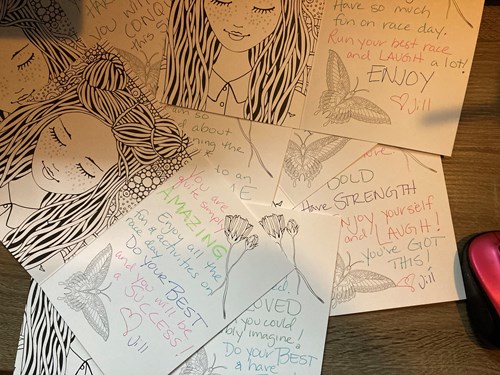 "We are so grateful for Assurant's support of the spring 5K as well as for our ongoing partnership," said Girls on the Run of Atlanta Executive Director, Lea Rolfes. "From providing thoughtful, personalized cards offering words of encouragement to our girls before the big event to having the fantastic team of Assurant volunteers on-site at the 5K celebration to help girls make buttons, there's no doubt our GOTR girls felt tremendous support from Assurant. Thank you for making such an impact in the lives of girls!"  
Supporting our communities has always been core to Assurant's culture, and we understand that we can drive a stronger business impact when we strengthen communities where we operate through community engagement to support the greater good.
While the pandemic may have changed how we engage with our communities in the short-term, we've never stopped our momentum toward community giving and volunteerism. Just last year, Assurant employees reported 15,396 volunteer hours, while the Assurant Foundation donated close to $5 million in grants and matching gifts to non-profit organizations globally. Furthermore, as part of our Total Rewards and Benefits, Assurant employees are allotted eight fully paid hours every year to use toward volunteering for causes they feel strongly about.
To learn more about our continued impact, check out this year's Sustainability Report or explore open roles with Assurant. You can also join our Talent Community to stay updated on Assurant news. 
Related Articles