Congrats to the 2023 Q1 Assurant Way CEO Award Winners!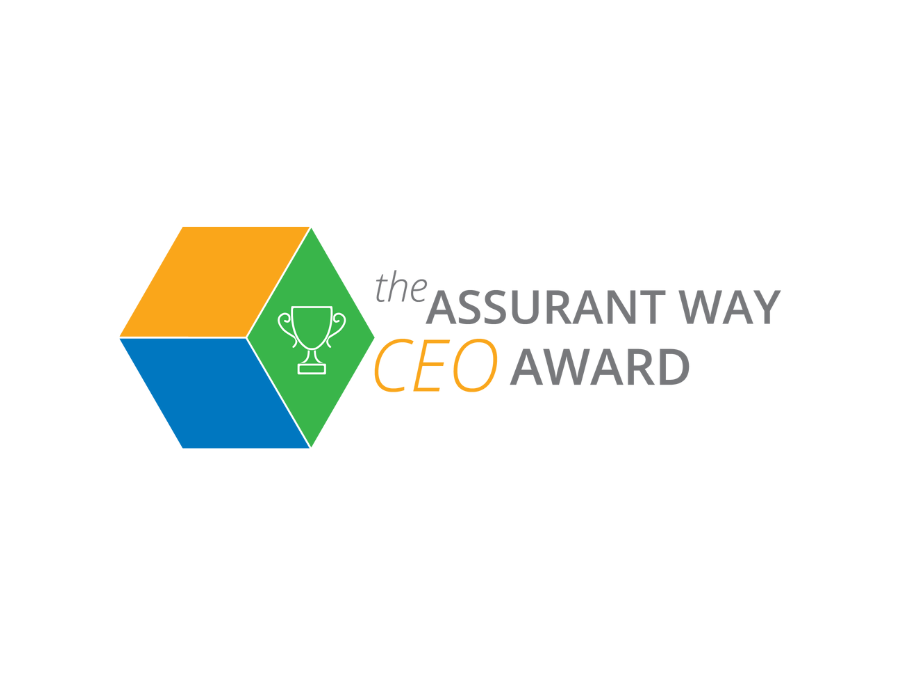 Our culture is the secret to our success, and we call it The Assurant Way. The four dimensions of The Assurant Way describe the things that make our company culture unique: Our purpose. Our values. Our commitments. And our vision.
To further recognize the contributions made by our employees, we recently introduced The Assurant Way CEO Award. This recognition takes into account all the components of The Assurant Way and also highlights commitments to community engagement. When employees embody our values to deliver on our commitments and care for our customers and communities, it helps to carry out our purpose and drive our vision.
The winners are chosen quarterly and are nominated by their fellow coworkers. Employees selected will:
Receive a $1,500 bonus 
Be able to make a donation grant of $1,500 from the Assurant Foundation for a charity/charities of their choice.
We are excited to share the Q1 2023 winners of The Assurant Way CEO Award
Armando Lazo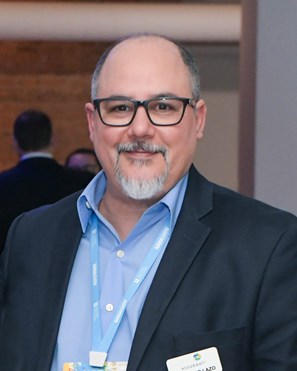 Armando is a Marketing Design Manager, primarily supporting Global Automotive, and has been with Assurant for 9 years. Working closely with our lines of business (LOB), he directs and participates in the creative process of the conception and design of various projects, including printed and digital marketing collaterals, interactive materials, design support for Trade Shows and events, and motion graphic videos.
He was nominated for demonstrating the commitment to bring grit & determination to get things done. Armando designed a new look and feel for Assurant Vehicle Care, a newly launched suite of products that brings AFAS and legacy Assurant products together under a single brand. In support of the business and master brand, Armando redid numerous pieces of collateral while simultaneously designing a compelling booth experience for dealers at the annual National Automotive Dealers Association (NADA). On top of that, he went above and beyond his role as a designer by serving as an on-site technician and photographer at NADA.
Reflecting on his accomplishment, Armando feels "fortunate to count on the exceptional leaders on our Creative Services team from whom we always have immediate support and clear guidance," remarking that they are an essential key to the success of the organization. "I believe we cannot embrace The Assurant Way if we do not have the guidance and leadership we have at every level," he says, adding that "it would not have been possible for me to achieve any of this without my team's support and tireless efforts in supporting our LOBs."
Armando is passionate about design in all its disciplines (inside and outside of Assurant), photography, and the sea. He enjoys fishing and scuba diving, and one of his recent hobbies has been discovering the art of making custom fishing rods and lures. He also loves to travel with his family and create unforgettable memories and experiences. "It is gratifying to have the opportunity to allow our son to learn about different cultures and people," he shares.
Kamala Devi Bhamidi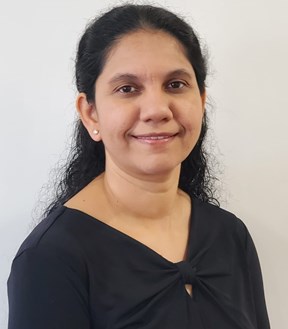 Kamala is a Business Analyst and Technical Project Manager in Global Housing Operations, and she has been with Assurant for a little over three years. As a Business Analyst, Kamala analyzes complex business processes, identifies areas for improvement, and develops strategies to improve business performance and achieve organizational goals.
She received The Assurant Way CEO Award for demonstrating the commitment to spend time on what adds the most value. Kamala's attention to detail, methodology, and project leadership resulted in the successful launch of Assurant Classic Car Portal, a new platform that will replace three legacy systems. Going above and beyond, she wrote a clear and well-structured business requirement, identified automation opportunities, helped create reports and a dashboard, and implemented multiple process improvements.
Regarding her accomplishment, "the key to the success of the automation project is to identify and understand business and technological challenges that users are currently facing and to design technically advanced-integrated solutions to address those challenges," Kamala shares. "My vision for this project is to focus on using technology to increase efficiencies, enhance customer/user experiences and drive business growth and innovation." Beyond adding business value, she also has a focus on solving the new challenges encountered with third-party data integrations to demonstrate maximized effectiveness of automation.
Outside of Assurant, Kamala volunteers for non-profit organizations, designing, building, and maintaining their web platforms. In addition to enjoying time with her family and teaching mathematics and statistics, Kamala also has a passion for designing jewelry.
James Jefferson
James is a Team Manager in Complaints and has been with Assurant for 10 years. He manages the FOS/Executive Complaints Team that handles all complaints for UK Connected Living and Automotive and also manages the newly created Support Squad.
He received The Assurant Way CEO Award for his commitment to be curious to inspire new ideas & solutions, as he helped to create the Support Squad team—a middle point between frontline and the complaints team. This idea resulted in significant improvements to the overall complaints process, proven success based on key performance indicators and a cost saving in complaints with an overall reduction in effort and 20% saving on FTE.
"The Support Squad have really transformed how we handle complaints," says James. It not only allows Team Managers much more time with their teams to provide coaching, but it also enables them to provide quicker and real-time solutions to customers.
"The Support Squad are a great team who have achieved so much in the past 12 months and made such a difference across the operation and to our customers," James shares. In fact, the Support Squad were recently announced as finalists for the UK National Contact Centre Awards 2023, another major achievement. Commending the team, "I am proud of the work they do each day to support customers," he adds.
Outside of Assurant, James likes to spend time with his family who live in Newcastle upon Tyne. He also really enjoys holidays and traveling, with Thailand being his favorite place to travel to.
Richard Devost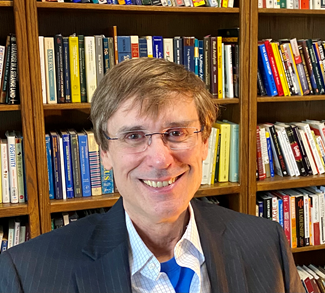 Richard is part of the Advanced Analytics team and has been with Assurant for just over two years. Richard develops machine learning models to support analysis and provide our customers with insights.
He received The Assurant Way CEO Award for his commitment to bring grit & determination to get things done. Our data science team recently integrated Predictive Pricing Models (PPM), providing a single point of contact for predictive pricing deliverables for both internal business users and external clients. Richard went above and beyond in his efforts to explore all data sources, build data pipelines and develop new modeling algorithms to implement the models in production. With his work, the team delivered integrated PPM results in production on schedule with improved accuracy and automated processes.
The machine learning community is continuously generating new methods to improve results. "Turning an idea on recurring neural networks (RNN) into a product was only possible because of The Assurant Way's commitment to ideas, people, and grit and determination to deliver uncommon results," Richard comments. To him, solving important and challenging problems in the supportive structures and teams at Assurant makes work a joy. "I love working on a team where everyone is passionate about research and engineering state-of-the-art solutions to serve our customers' lives and business needs," he adds.
Outside of Assurant and during his downtime, Richard enjoys bike riding, eating spicy foods, reading, and watching good movies, particularly sci-fi ones.
Karley Shenton 
Karley is an Operations Manager for Banking in the UK and has been with Assurant for 11 years. She received The Assurant Way CEO Award for demonstrating the commitment to be curious to inspire new ideas & solutions.
Karley established process improvements for her team that have increased the percentage of customers who take their handsets to a local Pocket Geek store for repair instead of another repair provider from 35% to 50%. On top of that, she provides her team with ongoing support, statistics, best practices, and regular coaching sessions to improve the handset repair rate each month. "Pocket Geek has been a great change that hugely benefits both our business and customers," she shares. "I'm really proud that we've managed to achieve a higher-than-expected conversion rate!"
Outside of Assurant, Karley loves to enjoy family days out with her husband and two sons, who keep her on her feet.
Nicholas Hampton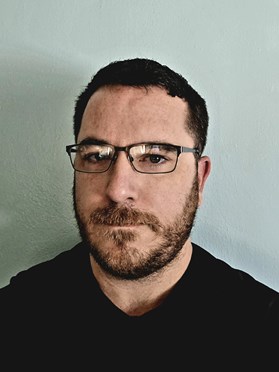 Nicholas is a supervisor for Automotive Claims submissions and has been with Assurant for nearly 9 years. He supervises call center agents, applying his automotive knowledge and previous experience as a claims adjuster to build his team, helping them to become stronger claims adjusters and decision makers.
He received The Assurant Way CEO Award for demonstrating the commitment, engage the right people at the right time. Nicholas was awarded for his exemplary efforts with the conversion of the Assurant claims system from our legacy platforms onto one technology platform, garnering recognition as he stepped aside from his usual role into a new role assisting IT developers. Prioritizing the best possible solutions, he leveraged his knowledge of the business, key personnel, and Assurant clients to ensure a smooth transition and minimize any potential bugs and downtime during the conversions. In addition, Nicholas also had to learn and adapt to the language of IT to effectively communicate what his team does to the IT developers and ensure clear understanding across everyone involved. The completion of these conversions has enabled Assurant to sunset legacy systems, which resulted in significant cost savings of several hundred thousand dollars per month.
Nicholas attributes much of his work ethic and supervising style to playing team sports growing up as well as his time as a U.S. Marine. "My time in the Marines taught me the importance of cross training and ensuring that not only did I know my job, but I knew my teammates' jobs as well," he shares. "This makes sure that if one person is not there, then progress doesn't stop."
Outside of work, Nicholas enjoys playing ice hockey in a local men's league on a weekly basis. He also enjoys hiking with his wife, with whom he is trying to visit as many national parks across the U.S. as possible.
Terran Swope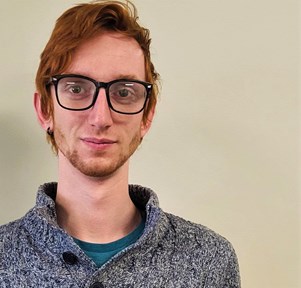 Terran is a member of the People Organization and has been with Assurant for 4 years. As a training facilitator for Mobile and Home Solutions, he helps to train our new hires, train process updates, and maintain our Compass database.
He received The Assurant Way CEO Award for his commitment to serve clients & customers with passion & purpose. Terran was recognized for his ability to adapt to the changing needs of the business and producing high-quality work. He has gone above and beyond to develop successful training programs using a variety of software applications to increase class engagement, ultimately contributing to the success of our products and services.
"Change is constant, and I love to shake things up," Terran says, as his team is on the hunt for new and inspired ways to improve the class. "I get a sense of glee from trying to break a program in any way to test the limits, and it's an honor to be recognized for doing what I love," he shares.
Outside of Assurant, Terran is an easy-going person who likes to stop and smell the flowers. You can often find Terran galivanting through Oregon's forests or getting together with friends to play Dungeons and Dragons.
Congratulations to all! We are so proud of our Q1 winners and are honored to call them part of the Assurant team. Make sure to check back each quarter as we continue recognizing some of our employees' hard work! 
Related Articles