7 Ways Assurant is Different from Other Employers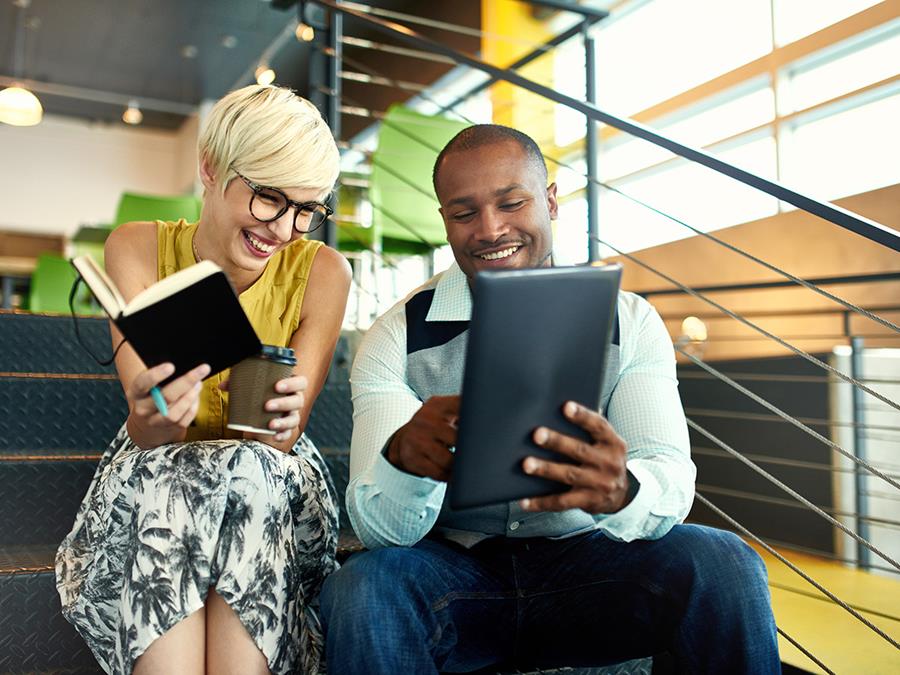 Throughout my time here at Assurant, I have learned about and witnessed numerous ways in which this company is different from other employers. Here are the top 7 reasons I think Assurant stands out:
Our Commitment to Community
Assurant is dedicated to supporting our clients, communities and associates. By working for Assurant, you can help directly impact over 1,200 charitable organizations, some of which include Make-A-Wish, Habitat for Humanity and Move for Hunger. We just published our 2021 Social Responsibility Report that outlines how we help strengthen communities by supporting charitable partners that help protect where people live and thrive, connect with local resources, inspire inclusion and prepare the leaders of the future. 


Our Commitment to Accountability
At Assurant, we celebrate the differences that make us who we are. By assembling extraordinary teams from a variety of races, religions, sexual orientations, gender identities, ages, experiences and abilities, we're able to better reflect the global communities where we live and work. By working to remove barriers, we ensure equity for everyone. The pursuit of inclusion rests with each of us. Because it's only by listening and responding to the unique voices of every individual that we can innovate for all.

Visit our Life at Assurant page for more details about how these initiatives drive our goals and interview process. 


Our Dedication to our Employees
Assurant is committed to providing a competitive rewards package which goes beyond the value of your paycheck. We offer an array of market-competitive benefits and resources to support your physical, emotional, financial and social wellbeing goals. These include programs to help you invest in your financial future such as savings programs, as well as competitive health and wellbeing benefits to support you and your family.


Our Dedication to Our Clients
Assurant supports some of the world's most recognizable brands. We have been dedicated to multifamily housing for over 30 years, supporting over 2 million residents and partnering with 8 out of the 10 largest property management companies. To help us successfully support our clients and industry, we also work with a very large number of small operators. We pride ourselves on offering the same level of support, no matter the size of the customer's portfolio or what type of revenue they generate. Assurant gives them competitive advantages, customizes solutions that increase their profit, protects their business and streamlines their operations – freeing them and their teams to focus on maximizing business and caring for their communities and customers.


Our Investment in Growth
Assurant is a company that is dedicated to investing in its employees' growth and development. Our growth is supported in various ways, including tuition reimbursement for undergraduate degrees, providing training courses through LinkedIn, paying for industry licenses and continuing education and allowing (and paying for!) employees to earn graduate degrees in their field of work. When working at Assurant, you can be offered the help you need to reach your maximum growth potential. The sky is the limit!  


Our Rich Expertise and Startup Mentality
Assurant is a  Fortune 500 company, but we have never let that affect our drive to continuously solve our clients' challenges. We understand that each business has unique needs, and we address all of these challenges as if each client is our only one. We deliver the focus and attention customers expect from a startup that cares about their satisfaction and solving their challenges. We've been around for over a century because we're always ready for what's next. That's why visionary brands around the world choose to partner with Assurant.


Our Global Impact
Since we do business globally, employees become equipped with a wide range of skills and knowledge about innovative brands and the industry. For more information about our global offices, visit our Locations page. 
The beauty of me sharing these 7 reasons with you is that you would probably get another multitude reasons from another employee – that just shows you there is so much that sets Assurant apart from other employers!  
Related Articles