Celebrating Giving Tuesday with Mickey Uphold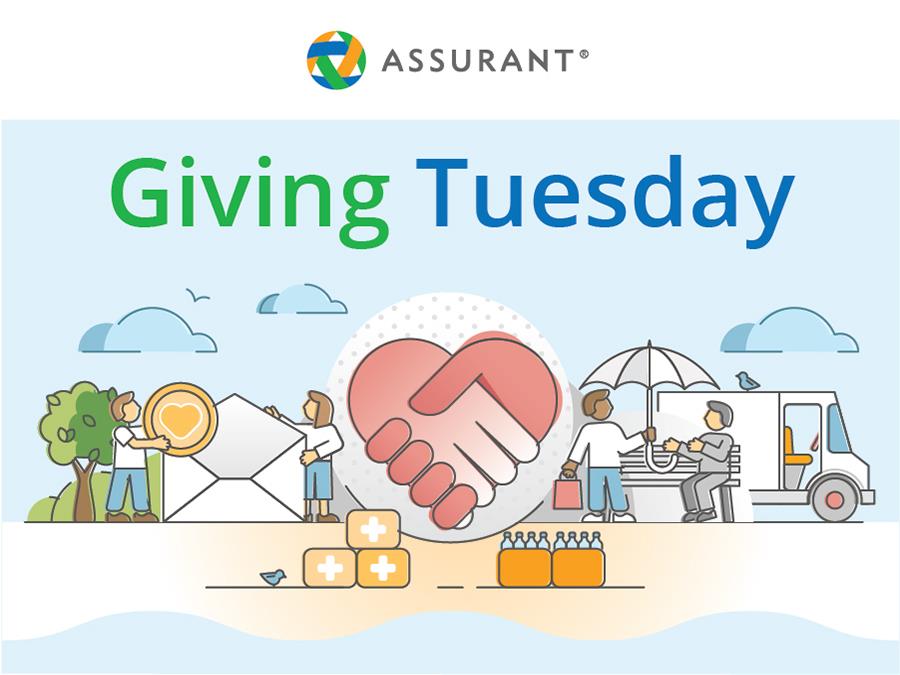 In the spirit of holiday cheer and goodwill, Assurant celebrates our teams that embody Assurant's Connected Responsibilities: connecting, protecting, and inspiring the communities where we live and work. Mickey Uphold, Sr. Channel Optimization Executive on the Sales Optimization Team based in Oklahoma, recently shared his experience in partnering with his team to support the Salvation Army Metropolitan Division's Virtual Angel Tree program. Their mission was to help bring hope for families and individuals in need this holiday season.
"Each year as a team, we choose an event we can all give back to," Mickey explained during his team's virtual conference. With over 60 teammates on the Sales Optimization Team, everyone had the option of shopping online to select their virtual angels, choose three gifts from their wish list and ship them out directly to their angel. For those who wanted to purchase the angel's gifts directly from stores, members from the Sales Optimization Team were given a two-hour break to purchase their three gifts for the Virtual Angel Tree.
Mickey opted to browse the aisles of a local department store and documented his entire journey by video:
"This [assignment] hit home for me because I grew up with a single Mom who worked two jobs to support me and my brother," Mickey explained. "I was about 5 years old when "Santa" from the Salvation Army showed up at our apartment with a bag full of gifts and dinner."
Mickey reminisces of that evening where he recalls the smell of the Christmas dinner spread and the joy in his mother. "I can remember watching my mom joyfully weep of the generosity of the Salvation Army," he says.
Mickey and his brother each received three gifts from the Salvation Army that Christmas. "I still have the cabbage patch kid that I got that Christmas," he recalls.
That experience clearly left an imprint in Mickey, and he was excited he was in a place to return the favor for other children and give them hope this holiday season, especially in a time with many people are struggling in the pandemic. "People need HOPE more than ever now," he says.
Together with the Sales Optimization Team, they were able to donate over 200 presents this year to families in need. Mickey believes it was such a success "because of Assurant being an amazing company, with amazing leadership, and a culture that believes that giving back to their communities." 
As a veteran with a passion for coaching and leading people, Mickey embodies several of Assurant's core values. In under two years of working for Assurant as a Sr. Channel Optimization Executive, he continues to assist in advancing the connected ecosystem while infusing disruption and innovation to optimize client performance.
This #GivingTuesday, we celebrate his passion and generosity. How do you plan to give back this holiday season?
Related Articles