Congrats to the Q3 2022 Assurant Way CEO Award Winners!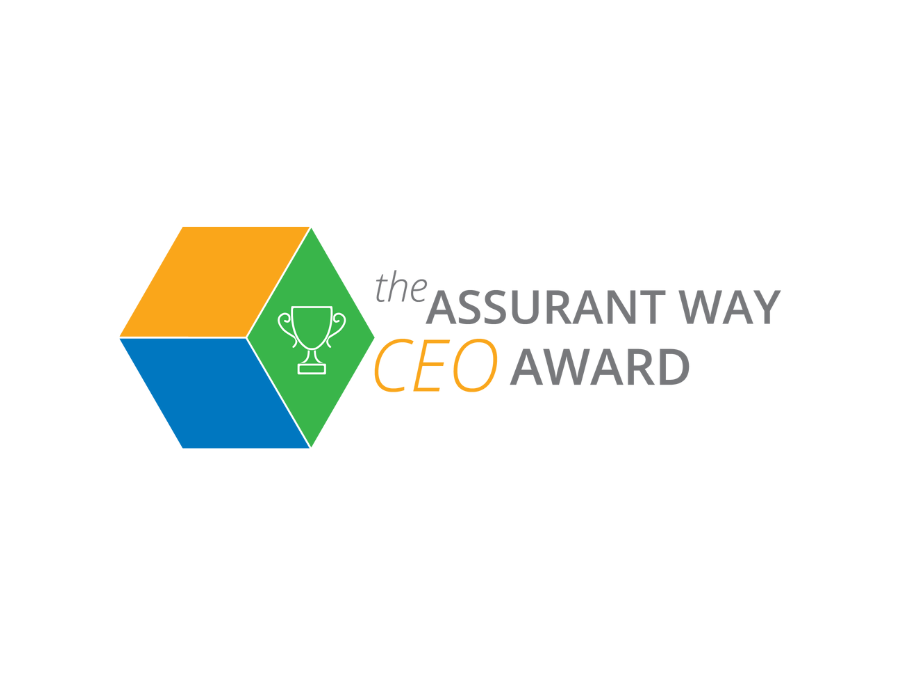 Our culture is the secret to our success, and we call it The Assurant Way. The four dimensions of The Assurant Way describe the things that make our company culture unique: Our purpose. Our values. Our commitments. And our vision.
To further recognize the contributions made by our employees, we recently introduced The Assurant Way CEO Award. This recognition takes into account all the components of The Assurant Way and also highlights commitments to community engagement. When employees embody our values to deliver on our commitments and care for our customers and communities, it helps to carry out our purpose and drive our vision.
The winners are chosen quarterly and are nominated by their fellow coworkers. Employees selected will:
Receive a $1,500 bonus 

Be able to make a donation grant of $1,500 from the Assurant Foundation for a charity/charities of their choice.
We are excited to share the Q3 2022 winners of The Assurant Way CEO Award
Chris Anderson 

Chris is a District Manager for ADS in Global Automotive and has been with Assurant for over three years. He was nominated for The Assurant Way Commitment, bring grit and determination to get things done, by establishing a partnership with a dealership after over two years of trying to get the business awarded to Assurant. When a dealership's commitment to partner with Assurant fell through during COVID-19 shutdowns, Chris maintained the communication channels open. He consistently followed up to see if the dealership was getting the service, training, and development they were promised by the current vendor to increase business." 
"I embrace The Assurant Way mindset to deliver to our partners what we promised and to continue to grow my market," says Chris. Sharing a takeaway from Stephen Covey's The 7 Habits of Highly Effective People, regarding the importance of first seeking to understand, then to be understood, Chris believes in "truly listening to our partners and potential partners. This allows us to bring value and solutions that help them reach their goals." Starting in 2022, the dealership partnered with Assurant and current results are far above the dealership's expectations and performance is continuing to increase. 
Chris' manager, Jeffrey Strickland shares, "Chris' professionalism and hard work to deliver for both his clients and the organization, is a great example for our entire team of truly embracing our Commitments within The Assurant Way. 
Chris has over 33 years of automotive experience as well as being a NADA Dealer Academy Graduate. Outside of Assurant, Chris enjoys golf and college basketball, as well as spending time with his wife to whom he has been married for 35 years, their three children, and five grandchildren. A proud Blue Star Family, Chris' oldest son served three tours in Iraq during his time in the military.  
Lisa Fisher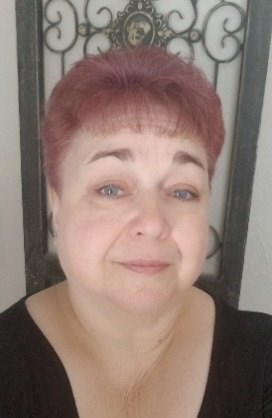 Lisa is an Operations Technology Manager in Global Housing Operations. She has been with Assurant for a little over 12 years and leads a group of Business Analysts. She received a The Assurant Way CEO Award for advancing The Assurant Way Commitment, serve clients & customers with passion & purpose, by onboarding a new client which required implementing a new custom SmartFlow Linked Loans process with a very aggressive timeline. Lisa met the client's ask and invested the time required to map out and provide detailed instructions for the team to execute this project. She engaged the right people, Operations and the SmartFlow development team, with the knowledge to fast track the work ahead of them.  
"I am only one of many who worked on this project," Lisa shared, crediting the grit and determination of the team who provided outstanding results. "I feel blessed to work with others who understand and live The Assurant Way," Lisa says. "It is a powerful guide that, if followed, brings great results to all that we do at Assurant."  
Lisa encourages new ideas, teamwork, and to constantly keep learning to better serve our clients. She is never too busy to share or assist anyone, and truly represents The Assurant Way every day.  
Outside of Assurant, Lisa enjoys cooking and baking and loves to experiment with new recipes. She loves her cats, as they are great stress relievers, and spending time with her family and friends whom she calls her the biggest blessings in her life. 
James Downs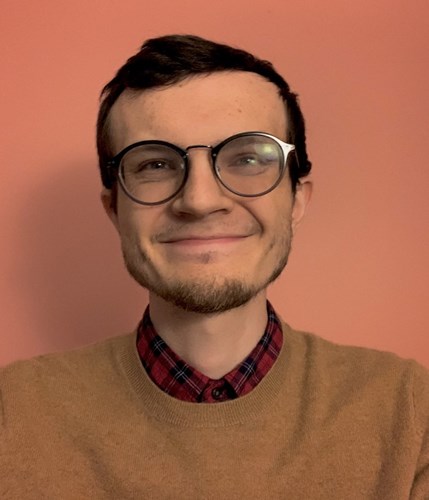 ​​​​​​​
James is a Senior Software Engineer in Global Technology and has been with Assurant for nearly three years. He works on the Assurant Labs teams as part of Global Lifestyle and International Technology, as well as on software integrations for the Personal TechPro features for Assurant applications and external customers. James was a recipient of The Assurant Way CEO Award for exemplifying The Assurant Way Commitment, engage the right people at the right time, through his support of the Japanese Team (Trygle) and assistance in delivering add-on functionality for their mobile app (Torisetsu). 
"Delivering this feature to our team in Japan has been a large step toward entering further into the region in general," James says. He spent many days engaging numerous teams at the right time to troubleshoot and fix issues with urgency. He developed a game plan while exhibiting inspiring creativity and knowledge when it came to reading code and suggesting edits that would fix the issues. James had been involved with this feature since the start of its current iteration back in late 2019. "Getting it right was important for me and the team from the start, as it's our first launch of this feature outside of Assurant Labs-developed applications," he shared.  
James has continuously worked with the multiple teams responsible for bringing the feature to an end-user and feels a strong sense of responsibility for it. He is an exceptional problem solver, communicator, team player, and displays strong commitment to serving clients and customers. Assurant's mission of helping people thrive in a connected world wouldn't be possible without talented engineers like James. Outside of Assurant, James and his partner enjoy traveling as well as playing board games and Dungeons and Dragons with their friends. 
Bernardo Pérez Rodríguez 
Bernardo is a Senior Implementation Analyst in Global Lifestyle and has been with Assurant for almost four years. He performs analytics, the translation of systems, configuration and testing of new businesses, as well as the maintenance of existing ones. In addition, he's involved in automating manual and certain critical processes for Assurant Mexico. 
Nominated for exemplifying the Commitment, be curious to inspire new ideas & solutions, by supporting his co-workers and bringing forth innovative solutions. Bernardo has been successful at improving tools for the Assurant Mexico team. He has made more than 20 automations via the RPA (Robotic Process Automation) robot which have allowed for reduced workload, more efficiencies and above all, increased speed of responses to Assurant customers. His actions and great results show how he diligently serves his internal and external clients with passion. 
Bernardo's approach is to "Start with the User Experience, and work backwards with the technology, not the other way around." He also emphasizes that teamwork is a fundamental pillar. "Being able to help my colleagues is a great experience and gives me personal satisfaction," shared Bernardo, "along with the knowledge I acquire everyday thanks to them." 
Keenly observant in how technology works, Bernardo likes to compare expectations against reality. "I behave like a user who expects to be helped when something does not work as expected," he says. Outside of Assurant, Bernardo enjoys spending time with his family, friends, and pets, which include five rabbits and a cat. 
Brittany Steele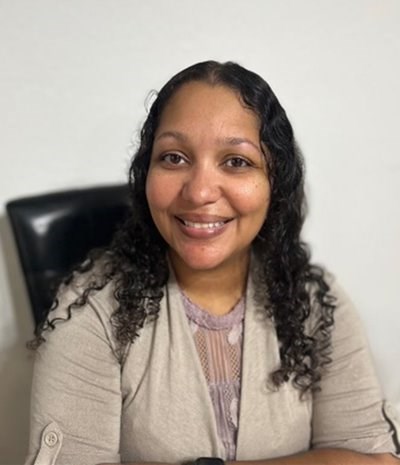 Brittany is an Associate Regional Account Manager in Multifamily Housing. She's been with Assurant for over three years. Brittany is responsible for conducting training for new and existing clients and, as the point of contact, answering questions from site teams about our products and how to use them.  
Nominated for embodying The Assurant Way Commitment, be curious to inspire new ideas & solutions, Brittany has gone above and beyond to service clients and colleagues. She has molded her department by implementing procedures, training manuals, conducting training sessions, and undertaking the implementation of CRM.  
Managers seek Brittany's input on many projects and situations, which is an illuminating sign that she is crucial to not just the department but to managers as well. "I am just so honored that the work I have done made at least one person's day a little better," says Brittany, and she credits her team, sharing that it was their positive feedback that made her willing to go above and beyond to provide resources and make the process as smooth as possible for everyone. Brittany is a role model and great example of someone who knows Assurant and exemplifies The Assurant Way. 
Outside of Assurant, Brittany is an avid crafter, doing a little bit of everything from sewing to crocheting.  
Steven Stokes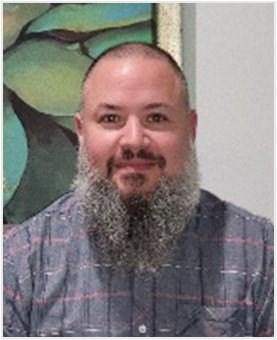 Steven is a Senior Manager of Production Operations in Connected Living at the Lewisville Device Care Center. Having been with Assurant for seven years, he has had several roles from Planning to Materials to Operations which he really enjoys doing now.  
Steven was recognized for The Assurant Way Commitment, be curious to inspire new ideas & solutions, through the design of a new bubble bag that allows for easier scanning of cell phone devices being processed at the Lewisville, Texas Depot. This innovation has eliminated bag to phone mismatches since labels are no longer required to be placed on the bags, devices are protected from getting damaged, and the overall count time was cut in half.  
"The challenge has been around for as long as I can remember and with our current automation, there were just not any good solutions out there," reflected Steven. "Having relationships with our packaging partners from my previous role encouraged me to reach out to work with them and our materials team on the idea." Steven shared that this solution wasn't an option in the past, but with new technologies and trial and error, he and the team were able to bring this idea to life from not only one but two suppliers.  
This bag has drastically improved the scanning process and as a result, the company is seeing savings. "The benefit of saving the company a substantial amount of money quarterly was the original goal, but the unexpected benefits of the bag have far exceeded all expectations." 
Outside of Assurant, Steven cherishes every second that he gets to spend with his wife, kids, and family. He also enjoys spending time outdoors and fishing. 
Daniel Quiroz 
Daniel joined Assurant in 2021 as a Business Technology & Reporting Analyst in Global Lifestyle. He provides strategic technology support to the Contact Center related to applications, reporting, and improvement of operational processes. He also manages operational data to measure contractual and business-related key performance indicators. 
Daniel was nominated for living The Assurant Way Commitment, spend time on what adds the most value. He developed a unique, automated database for a client notification claims status system that performs the necessary downloads and filters to expedite the files for management review. As of its implementation in June 2022, results show a 50% reduction in download time and data filter, centralization of information for use by the Operations area and Call Center, and an increase in the productivity of average daily calls. In addition to improving execution time and resulting inputs, this database will also be used to manage communications for our customers. 
Daniel further exhibits The Assurant Way Commitment through his continued work on optimization and improvement projects. One such project was the creation of templates for sending messages through WhatsApp that follow the extended status of a claim in order to ensure constant communication with the customer and to improve their experience. Follow-ups can now be given without losing sight of what phase of the process each claim is in, since the databases include working groups focused on each part of the process. 
Outside of Assurant, Daniel enjoys activities that exercise mental abilities, as well as going to the movies, watching TV, and bike riding. 
We are so proud of our Q3 winners and are honored to call them part of the Assurant team. Make sure to check back each quarter as we continue recognizing some of our employees' hard work! 
Related Articles