Assurant is on the TIME List of World's Best Companies List of Top 2023 Global Companies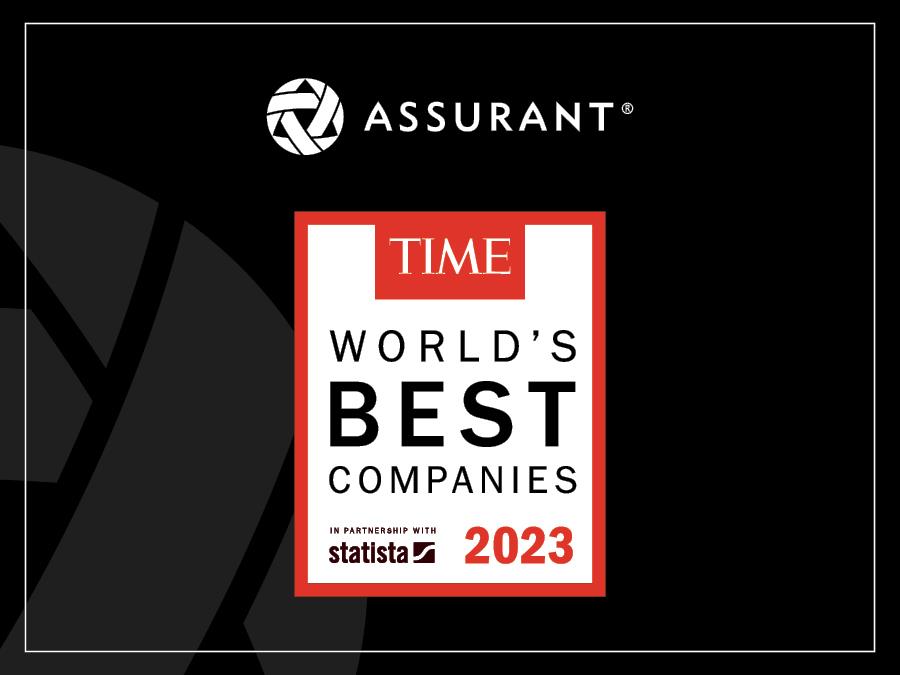 Assurant is honored to have been recognized on the TIME list of World's Best Companies 2023, presented by TIME and Statista Inc., the world's leading statistics portal and industry ranking provider.  
Receiving this award is a true testament to what makes up Assurant's culture – strengthening key client relationships, driving innovation, and fueling sustainability.  
We're thrilled to add this recognition to our list of awards, including Great Place to Work accreditations in 13 countries to date, as well as employer recognition from Kincentric's Mejores Patronos in Puerto Rico. Taken together, these are a testament to what we say frequently at Assurant: that we believe our culture – living The Assurant Way - is the secret to our success. 
The TIME World's Best Companies list is built upon three dimensions, using a comprehensive analysis to identify the top companies around the globe.: 
Employee Satisfaction:

Evaluation based on respondents' willingness to recommend employer brands and their satisfaction with different work-related statements such as working conditions, salary, and equality.

 
Revenue Growth:

Evaluation based on generating revenue of at least $100 million (U.S. dollars) in 2022 and demonstrating continuous positive growth from 2020 to 2022. 

 
Sustainability:

Evaluation based on ESG database and data research, sustainability data from corporate reports and calculation of pollutants based on revenue, and a comparable database across all companies.

 
This year, the World's Best Companies list recognized 750 companies based upon 58 countries surveyed with 150,000 participants.  
We couldn't do any of this without our employees' drive to be curious, inspire new ideas, and spend time on what matters most, learning and growing along the way. Our teams' dedication and commitment to the success of the business helps drive our purpose, vision, and values that unite us all to live The Assurant Way. Thank you! 
Related Articles