Building a Professional Brand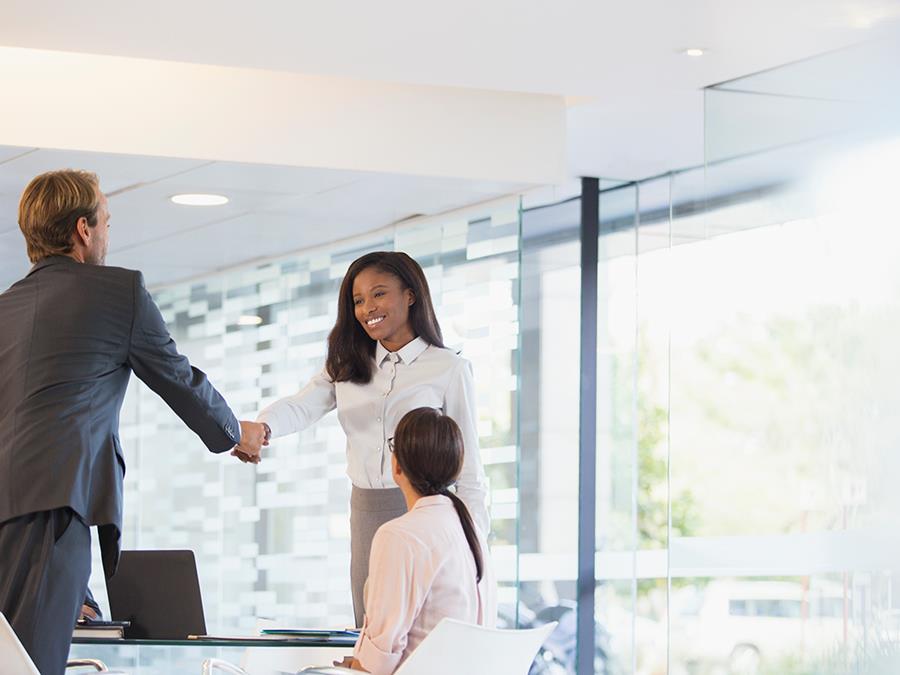 It's commonly understood that embarking on a job search requires conforming to a job listing and checking the boxes of requirements for the role. And while those elements are top of mind throughout the process, employers like Assurant don't just want to see you check the boxes. They want to understand what you — and only you — present to the team's dynamic and expertise.
Accurately representing yourself as a unique job candidate is just as challenging as it is important throughout the process. You bring something to the table that no one else does, and it's important to hone in on what sets you apart and embrace that throughout your job search.
As a recent graduate hoping to secure an internship on Assurant's Digital Marketing team in the summer of 2020, I found that building a professional brand was vital to securing my role at Assurant. It provided clarity for both myself and employers as to why the internships I was applying for were right for me. Since securing the internship, I was brought on full time as a Digital Content and Marketing Specialist.
Here's the three-step process I used for building out a professional brand.
Step 1: Reflect on your experience and passions.
The most exciting step in the job search (to me at least) is internal exploration. It's important to prioritize finding your 'why' before relaying it to anyone else, so take time to answer the following questions:
What experience do you have under your belt thus far?
What topics and fields are you passionate about?
What have you enjoyed talking about when it comes to your past experience?
What elements are you hoping to change or introduce to your experience?
What do you look for in a prospective employer?
What brought you to search for a job in the first place?
Your answers to these questions will become the guiding principles of your professional brand. You'll notice that not all of these are about your skillset but your natural inclinations as well. Remember: skillsets can be fostered, but passion is inherent. That's why it's so important to value both as you embark on your job search.
For me, I was a recent graduate with editorial experience in travel and finance. I was hoping to pivot from writing to something more strategic but wanted to continue my work in travel or finance. I valued a company and team with a beating heart and strong values that could accommodate the unusual circumstances of COVID-19. These considerations helped me ultimately choose Assurant during my job search.
Step 2: Seek out companies and roles that you align with.
The application process is not one-sided. As a candidate, you should feel comfortable to challenge whether an employer is a good fit for you just as the employer considers your potential fit. Empower yourself to do research on companies, their values, their charitable efforts and the industries they operate within. Talk to people at the company to understand if the culture suits you.
When you seek out opportunities that align with your findings from Step 1, you'll find prospects that better fit your goals and needs. Without those guiding principles, you'll likely lose sight of how various opportunities fall into the narrative of your career path. If you aren't able to determine why a company or role is the right next step for you, it's unlikely that the employer will be able to make the connection.
When I explored Assurant as a prospect, I quickly found it to be a wonderful fit. Assurant is a people-focused employer, proficient in attracting, growing and empowering top talent. They strongly emphasize growth and collaboration across teams, which means you're regularly partnering with tenured experts and with those who bring new, innovative skillsets.
Step 3: Wow the employer!
This step is all about properly relaying your applicable skills and experience, why the role is right for you and why you're right for the role. Executing this step properly is key, and it's all about balance.
Relay your passions. Tell stories throughout the application process that explain why this job isn't just a job to you – showcase how it aligns with your passions. Be mindful, though, that employers aren't just looking for why you like the role; they need to want you as much as you want them. Speak to what they care about just as you speak to what you care about.
Incorporate unique elements of your professional brand. If you're in a creative field, give employers a feel for your work through a creative resume. For non-creative roles, it might be more appropriate to highlight large projects you contributed to or statistics that highlight the impact your made in previous roles. Make sure that what you choose to do is appropriate for the field you're applying to. The goal is to wow the employer, but you do not want to stun them. Do research on field standards and use your best judgement.
Share assets that prove your expertise. Before applying to my internship role at Assurant, I had a podcast about airline points and miles. As part of this project, I had created a branding guide and marketing plan that included many elements of what the team was looking for in the role I was applying for. In my interview, I referenced the deck and shared it with the team alongside my thank you letter (don't ever forget to send a thank you after your interview!). It gave them a taste of my professional brand while also giving insight into my expertise. Think about assets or stories that can further relay your background and brand beyond just speaking to your experience.
Though every role and company are different, there's always more to your professional story that what is on your resume or in a cover letter. I hope these steps help you craft a professional brand that wows in your next interview!
Related Articles