6 Things to NOT Do During Your Next Interview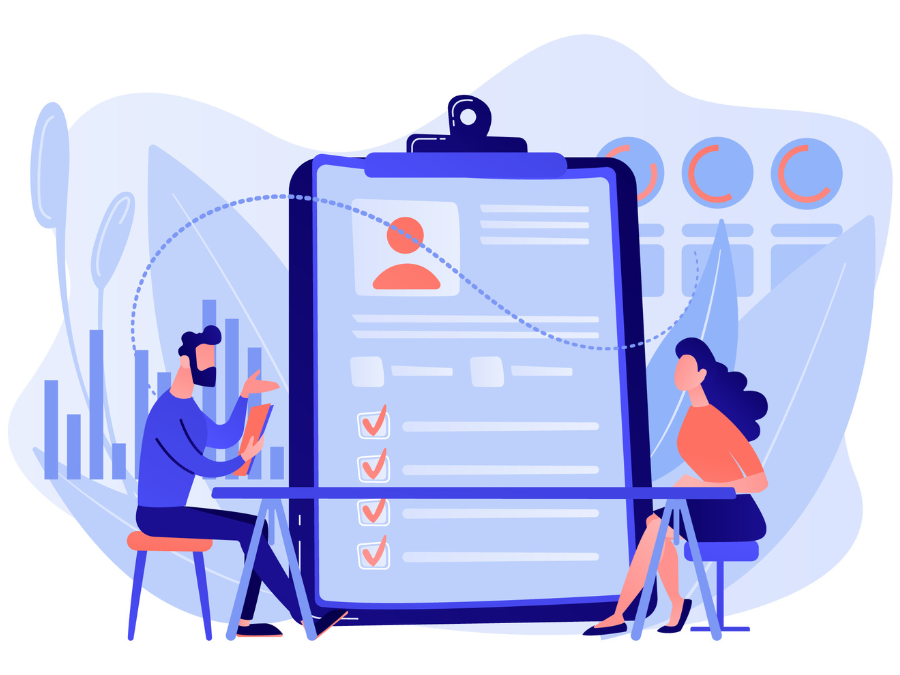 Working as a talent acquisition professional since the 1900s (well … more like 1999) and interviewing thousands (yes, thousands) of candidates, you could say that I've learned a few things along the way. At the top of my list is the fact that everything always changes: how we look for work, apply for positions, and even interview.
When I joined Assurant in 2018, most of my candidates were interviewed in person — seated directly across from the interviewer, resume/portfolio in hand, ready to answer any question that came their way. Then, without warning, everything changed. We were officially in a pandemic.
Just because the world had shut down didn't mean Assurant could — and we didn't! With some common sense, common decency, and uncommon thinking, Assurant quickly adjusted, made some necessary changes, and experienced amazing, uncommon results.
One of the changes was how we interview candidates. For example, most of our interviews occur in a virtual environment today.
So how do you best prepare for an interview in today's world? Or, better yet, what should you avoid during your next interview? I've outlined a few things to watch out for to help you be successful throughout your job search. 


---
Don't wait until the last minute to do prep work. Often, when candidates procrastinate, they're late to the interview or they miss it altogether if they experience a technical difficulty. 
Pro Tip: Prepare ahead of time. Download the interview platform (Zoom, Teams, etc.) ahead of time. Test the audio and video. Ask a friend to do a test run with you to troubleshoot any potential technical issues. If you have an in-person interview, map your directions ahead of time to see how long it will take to get to the meeting point, and add in extra time for traffic. Being early is always acceptable; being late is a red flag.
---
Don't let your environment be a distraction. If possible, you want to avoid having any noise or movement in your background, whether it is from a television or people walking around. It completely distracts the interviewer by taking the focus off you and putting it on your surroundings.
Pro Tip: Find a quiet, distraction-free area for your video or phone interview, and log in early to test your audio and video. Many applications have options that allow you to choose a photo as your background or blur the area behind you in case you aren't able to find a place with the right backdrop. 
---
Don't forget to do your homework! This includes doing research about the company before your interview and reading the job description in its entirety. Few candidates do this, so when someone does, they really stand out.
Pro Tip: Read through the company's website ahead of time so you have an understanding of what they do. Check out their social media channels and presence on job boards. Note things that stand out to you, such as recent news or big projects. Have questions ready.
---
Don't be vague. When asked about things you've previously done or how you handled certain situations, give specific examples. Stories stand out. Generalized, vague answers are not memorable — and you want to be remembered!
Pro Tip: Try to prepare some examples ahead of time. You can search for a list of commonly asked interview questions to help you to prepare.
---
Don't be afraid to reach out. After you speak with a recruiter, send them a note thanking them for the opportunity to speak with them. This is another thing that's seldom done anymore and another way to stand out in the crowd.
Pro Tip: Follow up on your interview. Ask questions, connect on LinkedIn, and stay at the recruiter's top of mind. In a world where recruiters see thousands of applications, presence and persistence are key.
---
Don't let conversations be a one-way street. You are interviewing the recruiter, hiring manager, and team just as much as they are interviewing you! This stage is a crucial time for you to determine if a company and position are right for you. 
Pro Tip: Before speaking with a recruiter, determine what is most important for you when it comes to taking a new role or joining a new company. Once you identify your non-negotiables, make sure to ask questions that clearly determine if the opportunity you're considering checks those boxes. 
---
I hope this information helps, and I wish you luck on your next interview! If you want to find out more about Assurant and take the next step in your career with us, explore our Careers page to learn more and apply.
Related Articles