Congrats to the 2023 Q2 Assurant Way CEO Award Winners!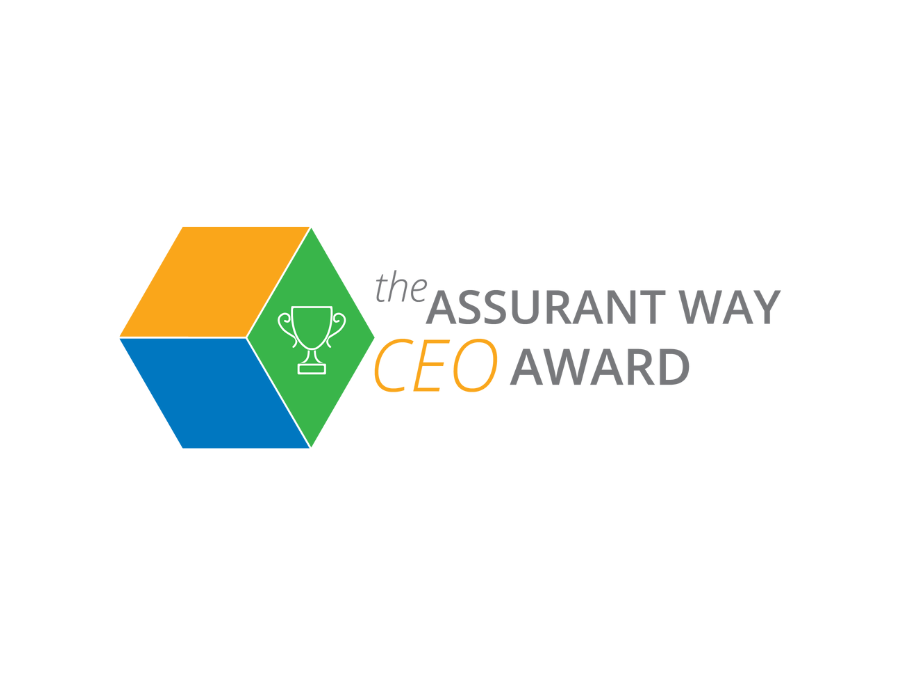 Our culture is the secret to our success, and we call it The Assurant Way. The four dimensions of The Assurant Way describe the things that make our company culture unique: Our purpose. Our values. Our commitments. And our vision.
To further recognize the contributions made by our employees, we recently introduced The Assurant Way CEO Award. This recognition takes into account all the components of The Assurant Way and also highlights commitments to community engagement. When employees embody our values to deliver on our commitments and care for our customers and communities, it helps to carry out our purpose and drive our vision.
The winners are chosen quarterly and are nominated by their fellow coworkers. Employees selected will:
Receive a $1,500 bonus 
Be able to make a donation grant of $1,500 from the Assurant Foundation for a charity/charities of their choice.
We are excited to share the Q2 2023 winners of The Assurant Way CEO Award
Chau Do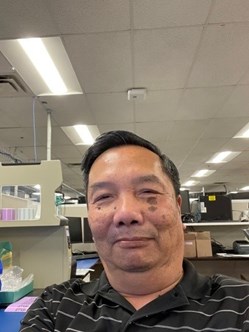 Chau is a Production Test Engineer in our Life-Connected Living-Mobile Services Broadtech Operations. Chau has been with Assurant for a little over eight years and currently oversees and leads the Technical Support team for the Dallas Device Care Center (DCC).  
He received The Assurant Way CEO Award for demonstrating his commitment to being curious and inspiring new ideas and solutions. Currently, the Dallas DCC processes an estimated 3.5 million devices each year, with operators having to perform 17 different functional tests, including utilizing a headset to conduct two of these tests to determine the recording and playback functionality. Therefore, each operator (80+ stations) must have their own unique set of headsets based on the Model Type (Android or Apple) being tested. As you can imagine, this process takes up quite a bit of valuable time.  
Due to Chau's uncommon thinking, he developed a fixture to eliminate the need for the headsets used during these tests. This new fixture detects the electrical circuitry of the headset function and would illuminate green if the circuitry is working properly. Instead of listening for a test signal, the operator now looks for a visual confirmation that the headset function is working correctly. Chau's innovation has since resulted in multiple improvements, including an increase in realized units per hour of 11.1%. 
Regarding his recent accomplishment, Chau says, "I came to America from Vietnam with a refugee status and used all the opportunities this great country has to achieve the many goals and accomplishments completed to date – including everything I have accomplished at Assurant." 
Outside of Assurant, Chau enjoys helping immigrant children become successful U.S. citizens, helping them learn and become adept at computer skills and the English language.  
Milap Thanki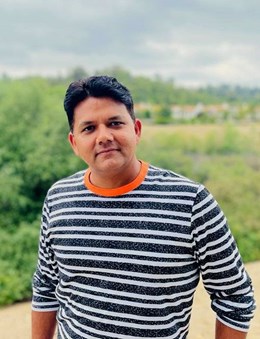 Milap is an IT Software Automation Engineer with the TrackAll 2.0 (LPI) Development team. He has been with Assurant for 12 years, and, in his current role, Milap is responsible for supporting TrackAll 20 automation and other development support, such as Database development for Rates.  
He designs, develops, and maintains critical in-house tools used by numerous internal teams to ensure we're meeting customer expectations and requirements. Due to his commitment to Uncommon Thinking and Uncommon Sense, Milap found a way to simplify work processes, making them more streamlined and efficient for everyone involved. Milap is also the brain behind the current automation tool used by the team to validate regression tests during every release. With Milap's development skills and knowledge, we've expanded this tool and taken the testing to greater levels.  
Regarding his recent accomplishment, Milap says, "Being a software automation engineer, I am eager to work on evolving automation solutions along with innovation and technologies. Automation adds value by helping to make business application processes seamless, uncovering application errors, and fulfilling the commitment of client satisfaction and business growth. I adhered to uncommon thinking and common sense to implement scalable business application automation solutions here at Assurant, helping save time, increase productivity, greater efficiency, and minimize errors." 
Outside of Assurant, Milap has a passion for gardening as it allows him to bring together the five elements of nature (earth, water, fire, air, and space). Milap says, "Gardening isn't a chore for me; instead, it gives me the feeling of luxury, a sense of pride, and profound satisfaction."  
Milap is proud to lead the way in moving Assurant forward, saying, "Persistence is the key to achievement. Take every opportunity to think outside the box and utilize innovative thinking for technological advancements." 
Joanna Couling
Joanna is an International Operations Manager in our UK office. She has been with Assurant for 18 years and, in her current role, oversees our General Customer Service team, Claims & Audits and Fraud department.  
She received The Assurant Way CEO Award for demonstrating her commitment to serving our clients and customers with passion and purpose. Joanna recently implemented process improvements, KPI reviews, and monthly objectives and created synergies between teams to strengthen results output from the Fraud department. Under Joanna's leadership, performance in the Fraud department has increased dramatically. 
Regarding her recent accomplishment, Joanna says, "Our customers are our everything, and without them, there is no us. I'm committed to serving them and ensuring my areas offer the best service. Whether it's The Service, The Claims team, or The Fraud department, we speak to people in the manner we would like to be spoken to, and we will always be kind. We have daily/weekly/monthly objectives, and they're all around the service we provide and how we can improve it.  I consider myself very lucky to watch my team members shine and develop through their own roles." 
Outside of Assurant, Joanna enjoys spending time with her husband and two children – a preteen boy and a toddler girl. She is also a proud bonus mom to another son. Joanna and her husband spend a lot of time running around, and, according to Joanna, "things can get chaotic, but I love my family time and wouldn't have it any other way. " 
Michael Laureano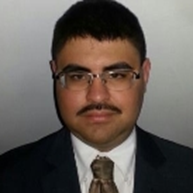 Michael is a Lead Auto Claims Adjuster within the Auto Claims Operations department. He has been at Assurant for six years, starting as a customer service representative in the Automotive department and working his way up to his current role.  
He received The Assurant Way CEO Award for demonstrating the Assurant values and engaging the right people at the right time. With that commitment in mind, he created operational efficiencies in Assurant's digital claims adjudication, stabilizing the number of claims that were successfully adjudicated electronically. Behind the scenes, Michael began noticing a shift in how plan codes were maintained and differentiated in the Automotive digital platform (GLOW), which resulted in thousands of coverages being unmapped and caused a severe reduction in electronic adjudication. He helped create the necessary requirements, test the sample data to ensure accuracy and verify the missing coverage. His excellent work resulted in the percentage of claims fully processed electronically increasing to 27.3% (+15% since December of '22). 
Regarding his recent accomplishment, Michael shared: "I truly believe in serving customers with passion and purpose, as well as bringing grit and determination to get things done. I was fortunate to use my knowledge and skills to help achieve improvement and fix the missing mapping components for our systems." Michael also believes in working as a team and bringing this mindset to work every day for all to be successful. 
Outside of Assurant, Michael enjoys his free time doing anything from playing video games to reading and experimenting with new foods.  
Ross Glennon
Ross is a Fraud Prevention Manager in our UK & EU Operations. Ross has been with Assurant for 15 years, previously working in the Republic of Ireland before transferring to the UK to continue his Assurant journey. 
He received The Assurant Way CEO Award for demonstrating his Commitment to the Assurant values and operating ethically when reviewing suspicious claims, which led to a complex fraud investigation within our UK Automotive business. Ross's current role within our Fraud Prevention function is to mitigate the impact of fraud on customers who wish to abuse our products and service. Working within our European operations, Ross drives investigation strategy and best practices and continuously supports a fraud awareness/prevention culture across our European markets. In this specific investigation, Ross and his team were able to evidence 214 proven false paid claims (with a value of $250,000). Additionally, he has embedded a new process within the UK Automotive business to mitigate future fraud, preventing $120,000 in fraudulent claims to date. 
Regarding his recent accomplishment, Ross says, "We must always remain vigilant to new and merging threats, and by following investigative best practices. Fraudsters continuously evolve their strategies to circumvent ever-increasingly sophisticated fraud prevention and detection controls. In this case, I used my investigation experience and additional resources within operations for support to identify the fraudulent attempt. By modelling the identified behavior across our customer base and engaging with multiple stakeholders from compliance, IT, finance, and operations, we were able to identify this organized fraud attempt early on and put appropriate controls in place to mitigate any risk going forward. This investigation would not have been possible without the swift and efficient cross-functional support that is essential in such cases." 
The team is thankful that Ross is so passionate about preventing fraud and sharing his knowledge and experience. Ross is proud that Assurant utilizes sophisticated, advanced fraud prevention/detection technologies. Ross says, "By giving our people the knowledge and confidence to escalate suspicious or out-of-the-ordinary claims behaviors, we can all work together to continue to protect what matters most to our customers, clients and partner."  
Outside of Assurant, Ross considers himself a huge military history geek, reading and researching military history and medals and exploring the historic battlefields of Europe. Ross also loves traveling with family and friends, but his most rewarding and enjoyable pastime is spending time with his wife and son. 
Hannah Goodwin
Hannah is Product Owner for International Global Lifestyle-Product Proposition and Bid. Hannah has been with Assurant for 13 years, starting out as an agent in our call center in the UK and then working across multiple departments, including Operations, Marketing, Product, Client, and Digital.  
She received The Assurant Way CEO Award for demonstrating her Commitment to engaging the right people at the right time and for supporting the delivery in the UK of a new operations Customer Relationship Management tool (Elita) and new customer website (GSSP), responsible for the design and content of the website journeys, as well as customer communication. Since the website and agent interface went live, there have been significant improvements in website usage and calls per claim. Overall, there is a projected annual savings of $350k, which is $50k more than committed back in 2022. 
Today, Hannah is a product owner of our self-serve channels in the UK, overseeing our digital and IVR services, and most recently, has been a part of the Simplification team, moving our UK clients onto global target technology. Regarding her recent accomplishment, Hannah says, "I really enjoy working with such a fantastic team and consider everyone on the team an invaluable asset to the business's success." 
Outside of Assurant, Hannah loves being a mom to her little girl, Eden – who is two going on 22! 
Brandon Ross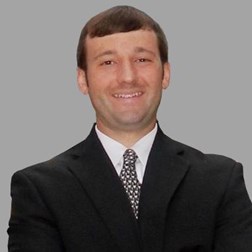 Brandon is a Process & Quality Engineering Director at our Tennessee Supply Chain Facility. This August marks Brandon's second anniversary at Assurant.  
He received The Assurant Way CEO Award for demonstrating his Commitment to bring grit and determination to get things done, assembling a cross-functional team to collaborate on the newly created multi-step action plan around the introduction of Assurant Oracle, surpassing expectations and delivering a high-quality solution within the desired timeframe. Through Brandon's exceptional leadership, he and his team successfully launched 4 CPO products in one go - Apple Watches (Series 5,6,7), Apple AirPods (all generations), Apple iPads, and iPhones surpassing expectations and delivering a high-quality solution within the desired timeframe. 
Brandon's team is currently engaged in a New Product introduction with a large project related to AT&T Buyer's Remorse, recently introducing newly developed Air Pod Equipment, and even having the opportunity to file a related patent application. Regarding his recent accomplishment, Brandon says, "I'm proud to work with a team who is so passionate, innovative and inspirational; this award would not be possible without them, and all the great work Assurant does on a daily basis." 
Outside of Assurant, Brandon enjoys coaching baseball and softball and being the choir director at his church. Additionally, Brandon enjoys farming his 42 acres, including the care of cattle. 
Congratulations to all! We are so proud of our Q2 winners and are honored to call them part of the Assurant team. Make sure to check back each quarter as we continue recognizing some of our employees' hard work! 
Related Articles