Congrats to the 2023 Q3 Assurant Way CEO Award Winners!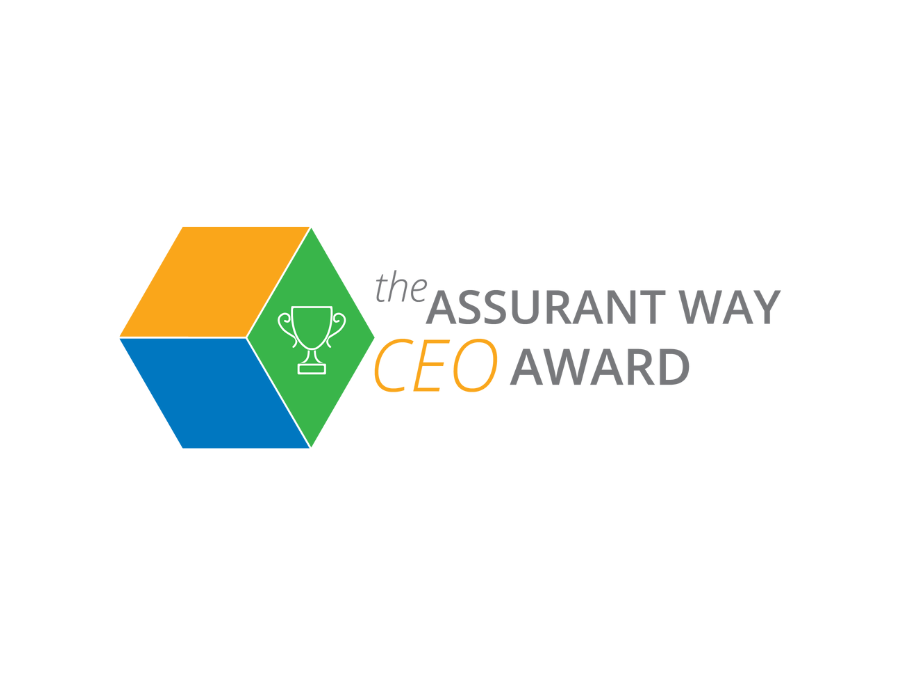 Our culture is the secret to our success, and we call it The Assurant Way. The four dimensions of The Assurant Way describe the things that make our company culture unique: Our purpose. Our values. Our commitments. And our vision.
To further recognize the contributions made by our employees, we recently introduced The Assurant Way CEO Award. This recognition takes into account all the components of The Assurant Way and also highlights commitments to community engagement. When employees embody our values to deliver on our commitments and care for our customers and communities, it helps to carry out our purpose and drive our vision.
The winners are chosen quarterly and are nominated by their fellow coworkers. Employees selected will:
Receive a $1,500 bonus 
Be able to make a donation grant of $1,500 from the Assurant Foundation for a charity/charities of their choice.
We are excited to share the Q3 2023 winners of The Assurant Way CEO Award!
Mara Hädeler
Mara has been with Assurant for almost three years and currently works as a Trade-In Program Specialist, in our Supply Chain, Connected Living
service, focusing on our European side of the business. 
She received The Assurant Way CEO Award for demonstrating her commitment to spending time on what adds the most value. When the number of cell phone trade-in programs increased in Europe from one to five, each new program required extra support from external resources, raising offer pricing creation costs to $320k annually. 
Mara knew this was not a long-term, financially sustainable approach, so she stepped up, working tirelessly to develop a pricing process that aligned all EU programs instead of treating each program individually. She also made sure to avoid neglecting specific program nuances such as commissions, shrink variances, and tax treatments. As a result of the revised process, there is now an expected savings of $180,000 annually in external resources who provide support. Since Mara's revised process went live, she continues to manage the process efficiently and effectively, ensuring all programs achieve their plan margins. 
Mara contributes the success of this project to the close collaboration with local teams to streamline processes and enhance our commercial strategies, including portfolio management and pricing. She says, "I believe in the power of uncommon thinking guided by common sense to work towards achieving meaningful results and turning innovative ideas into practical and sustainable solutions. It's also really important to be surrounded by the right people to help you succeed. I wouldn't have been able to drive these positive changes without the help from my manager, who has an incredible way of supporting those around him, so they can realize their full potential." 
Outside of Assurant, Mara enjoys being out in nature and going on hikes in local national parks. She also became a first-time homeowner last year, enthusiastically undertaking several DIY home renovations and garden projects, which offers a lovely work/life balance.  
Elaine Anderson 
Elaine is a Senior Claims Analyst in Operations for Flood and has been with Assurant for 11 years. In her current role, Elaine is involved in every aspect of flood claims, including analytics, quality, compliance, litigation, audits, training, and more.  
She received The Assurant Way CEO Award for demonstrating her commitment to be curious to inspire new ideas and solutions. Elaine has spent countless hours working with IT experts, senior leadership, and outside vendors to create enhancements in the Floodport claim system, driving the claim process to become more efficient. During this process, she also took the lead in reviewing difficult claim matters, creating detailed letters on complicated multimillion dollar Flood claims dealing with affected HOA communities and Businesses. 
On top of her day job, Elaine spends her time mentoring all the adjusters in Flood, taking the time to go over and explain difficult matters individually. No matter who you ask, everyone who knows Elaine knows she is the "go to" for any matters that require a Flood Expert. Her leadership and expertise in all aspects of Flood insurance has enabled the Flood team to thrive over the years, even when rolling out a new claim system during what the industry has considered was one of the most difficult flooding events to work, Hurricane Ian. 
While Elaine is proud of this accomplishment, she says, "My passion is serving our policyholders, mentoring the amazing team I work with and exploring strategies for greater efficiency. None of this would be possible without the amazing collaborative efforts of everyone on the team." 
When not working from home in sunny Arizona, Elaine can be found traveling and spoiling her seven nephews. 
Liam Rex 
In just a few weeks, Liam will celebrate his 10-year anniversary at Assurant! In his current role, Liam works as a Business Change & Support Manager, Property Insurance Intermediary in our European market. 
He received The Assurant Way CEO Award for demonstrating his commitment to bring grit and determination to get things done. 
Due to unforeseen circumstances, Liam's team needed to move group of customers to a new insurer, onto a scheme that had yet to be built. Liam stepped up, putting in exceptionally long hours to build a brand-new insurance scheme from scratch that included all the risk factors the new insurer required – all within a six-week timespan.  
Liam's dedication to achieving excellence working in an impossible situation only allowed this to be possible. He achieved something unbelievable that allowed us to retain our customers and bring on board a new home insurance partner. 
Crystal Behles
In just a few weeks, Crystal will celebrate her 20-year work anniversary! In her current role, Crystal works as a Reinsurance Manager for our Global Automotive Lifestyle space.  
She received The Assurant Way CEO Award for demonstrating her commitment to engage the right people at the right time. Up until recently, Crystal's team kept all client records in multiple places – shared drive, individual file folders/One Drive locations, Access database, Reinsurance portal, etc. She stepped up to develop a CRM tool that all the pertinent client reinsurance information could be kept going forward as an Enterprise tool.  
Crystal took the lead in collaborating across multiple business units to gauge what was needed from each group, what was available, and what was required to be successful. She was able to determine the most efficient path forward on this project and pivot to off-the-shelf Salesforce solutions versus one-off developed solutions. As the project got closer to the finish line, the team realized that the solution could be used as the system of record for the Auto-Hub's Excess Reserve module. This added additional scope but ultimately helps automate the process of adding new clients' details, making the entire module more efficient. 
In addition to the main CRM tool, she developed the Participation Portal Records application that serves as the foundation for automating rule changes between reinsurance accounting and marketing for each client position. The new tool is now live in Salesforce, and Crystal is spearheading the data uploads.  
Crystal emphasizes that the CRM tool used isn't just about connectivity and people, it's also about the data and systems our teams rely on to do our jobs effectively. She says, "No one can do projects alone, and while one person may be taking the wheel at times, there's a whole team of people doing their part to support the vision. I'm so proud to be on a team with such supportive management and that is constantly striving for the best output."   
Outside of Assurant, you can find Crystal enjoying a good book, spending time with her family, and supporting her son and daughter with all their extracurricular activities.  
Rick Arellano
Rick has been with Assurant for 15 years and in his current role works as an Accounting Director in our Global Lifestyle Finance space.  
He received The Assurant Way CEO Award for demonstrating his commitment to serving clients and customers with passion and purpose. 
In the past, Rick's team did not have a consistent, standardized UAT approach and worked within very tight timelines. Rick took charge, methodically and efficiently approaching each client conversion, leveraging his understanding of warranty accounting. In just four months, he developed an approach that supports our initiative to gain scale and efficiency for UAT.  
During this time, Rick sought out key stakeholders to solicit appropriate and necessary feedback to provide alternate options when things do not go as planned in order to stay on track. He effectively communicates with his internal customers throughout the process to identify and research potential issues and offers solutions. He not only gave up nights and weekends to achieve tight deadlines, but he did it all with a smile on his face! So far, we have converted eight clients in 2023; none of this would have been possible without Rick and his leadership and dedication.  
Regarding his recent accomplishment, Rick says, "I owe any personal success to my family both at home and at Assurant. I'm blessed to work with so many exceptional individuals in Accounting, FP&A, Financial Systems, Actuarial/Underwriting, IT, Reinsurance, Statutory, the account executive team, as well as the leadership team. I'm proud of all that we've accomplished with AIM system client conversions. This recognition is really shared with everyone involved in the user acceptance testing process, their hard work and innovative thinking that have made these system conversions possible within the timeline that we're targeting." 
Jana Hall
Jana has been with Assurant for 19 years and in her current role works as a Lead Operations Analyst for the Loss Drafts Business Process Management team, reviewing and testing new functionality to ensure we are delivering quality enhancements with maximum benefit for all of Loss Drafts while keeping the focus on customer experience.  
She received The Assurant Way CEO Award for demonstrating her commitment to serving clients and customers with passion and purpose, executing our vision to help people thrive in a connected world. 
The Loss Draft Business Process team recently began an Optimization Initiative, which included the hiring of new associates from our India Global Capability Center (GCC). This required re-organization of the existing team and training for new India GCC associates about the Assurant Way, Loss Drafts, and the systems we use to service our clients and their customers.  
Jana took on the challenge to train new hires from our India GCC without compromising business continuity, quality, and customer experience. She immediately stepped in to help upgrading all the training materials, conducting training classes, and providing standard templates for business communications – all of which helped to ensure the new India GCC associates were equipped with the necessary skills and knowledge to perform their tasks. Day in and day out, she readily offered assistance and support to anyone in need, highlighting her extensive experience and collaborative approach.  
Regarding her recent accomplishment, Jana says, "I live each day doing whatever I can to put as much good into the world as possible." 
When not working, she loves to travel and try new foods with her husband and two children. Exploring new places and making memories with her family is what brings her the most joy.  
Lisa Atkinson
Lisa has been with Assurant for nine years and currently works as a Project Manager for DEI in our CAO Organization.  
She received The Assurant Way CEO Award for demonstrating her commitment to be curious to inspire new ideas and solutions.
Lisa consistently brings passion and curiosity to her roles within Diversity, Equity & Inclusion (DE&I) and Corporate Social Responsibility, constantly striving to achieve the absolute best of herself, her team, and any projects she works on. She was a key player in supporting the launch of our Pride@Assurant Employee Resource Group (ERG), along with various other DE&I efforts over the years.  
Lisa also single-handedly built Assurant's ERG SharePoint sites and continues to inspire inspiration and evolution so that all ERGs are held to the Assurant standard – educating, informing, engaging, and inviting to all employees and allies. Her 'can-do' and pragmatic approach to her work enables the DE&I team to focus on strategic programs and initiatives to add business value in people engagement, talent development, and people retention. Additionally, she can link her roles within Corporate Social Responsibility and DE&I carefully and considerably to intersect the work to play to strengths across the two fields.  
Regarding her recent accomplishment, Lisa says, "I am grateful that I am supported by a company that values its employees and encourages them to share their voices and talents through the Assurant Way. I look to embody The Assurant Way values in all that I do. This has allowed me to play to my strengths and discover opportunities to support our team members and our communities in meaningful ways." 
Outside of Assurant, Lisa enjoys reading, spending time with her family, spending time outdoors, volunteering and caring for her family animals.  
Congratulations to all! We are so proud of our Q3 winners and are honored to call them part of the Assurant team. Make sure to check back each quarter as we continue recognizing some of our employees' hard work! 
Related Articles