Assurant's Scalable Growth in 2021 and What's Ahead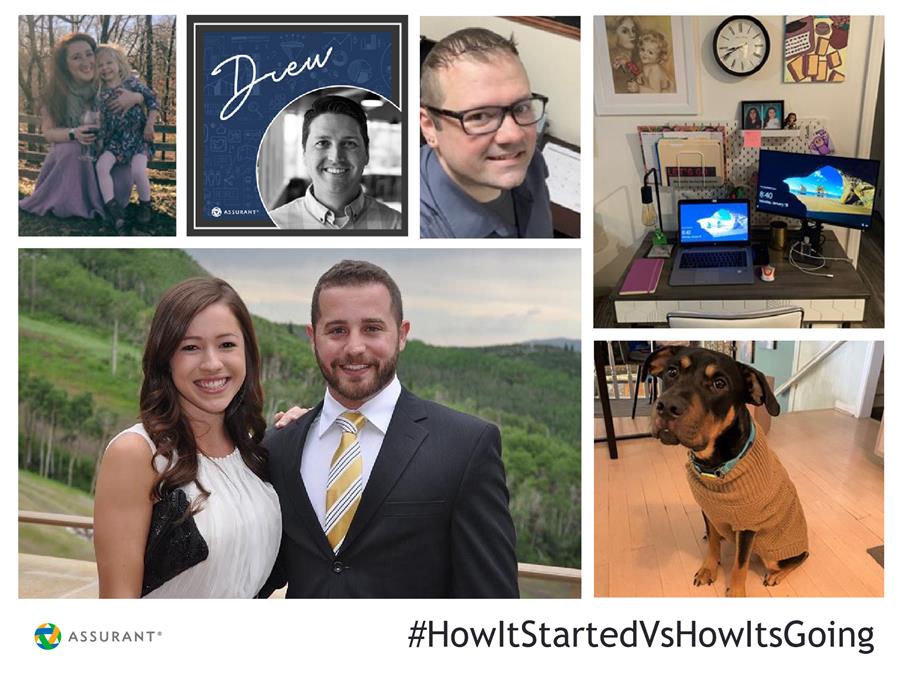 In 2021, we saw a lot of exciting changes at Assurant and we're excited to reflect on some specific areas relative to team growth, expanding our capabilities, growing our diversity, equity and inclusion (DEI) efforts. Here's a quick snapshot into 2021's growth across the organization:
Our global employee headcount grew from more than 14,000 employees to over 15,500.
We grew our capabilities in the connected lifestyle space by acquiring Hyla & Trygle, which helps expands our ability to keep our customers connected.
Assurant was recognized as one of the 50 Most Community-Minded Companies in the United States.
We embraced new ways of working with flexible, remote opportunities through an initiative called, Ways2Work.
We officially piloted and soft-launched our first Employee Resource Group, Women@Assurant.
We reached a milestone of $100 million in venture capital investments
And that's just to name a few!
With the recent retirement of CEO, Alan Colberg and Keith Demming's transition into the role, we are looking forward to the continued trajectory of improving the connected world in 2022.
We asked our employees to celebrate their own professional and personal growth this past year by using #HowItStartedVsHowItsGoing on social media. Here's a few of their replies:
Drew H.
At the beginning of 2021, I was working in the Higher Education space for a software company as a Product Owner. I joined Assurant in June as a Manager, Digital Marketing Product Owner leading the web team responsible for over 25 websites worldwide. This transition is a highlight of my career and I am so happy to be a part of a team with a pulse on digital transformation and connectivity across the globe. I am excited for the challenges and achievements 2022 will bring for my career and for this company!
#HowItStartedVsHowItsGoing.
#LifeatAssurant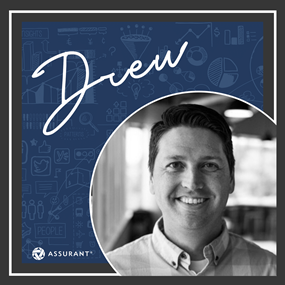 Mary L.
I would not have imagined two years ago that I'd be 'relocating' from my office at Assurant's warm Miami campus to my extra-room-turned-office at home, on a full-time basis.

I feel so fortunate for the flexibility and care that the company has shown during this time. And I feel like my team has grown closer than ever, even though we're 'far' apart.

#HowItStartedVsHowItsGoing #LifeatAssurant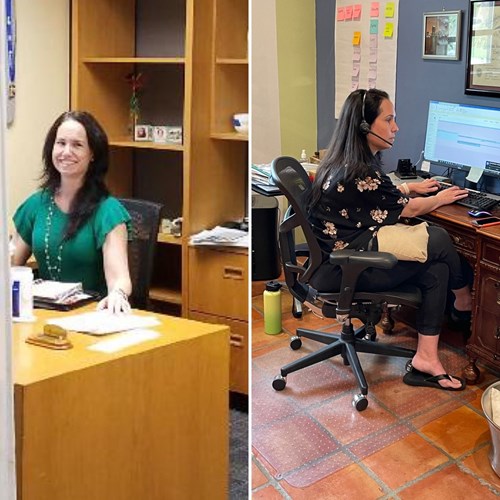 Eric C.
The past few years have been an adventure. Truly one of discovery and positive growth.

I started my role at Assurant by leading a group of wonderful people onsite. In the office, those water cooler conversations, daily touch base sessions or something as simple as walking the aisles as you engage your staff, come easy and more naturally.

Then, the pandemic hit, sending close to 95% of the work force home. As a result, I've been challenged to think more innovatively, seeking out possible efficiencies with how we do things.

This has helped me to determine new considerations for each situation and new possibilities for engagement, using fun and creative ways that speak to and inspire our "now home" staff.

I am privileged to work for such a great company; One that promotes innovative thinking, collaborative planning and encourages its employees to share their voices.

#LifeAtAssurant #HowItStartedVsHowItsGoing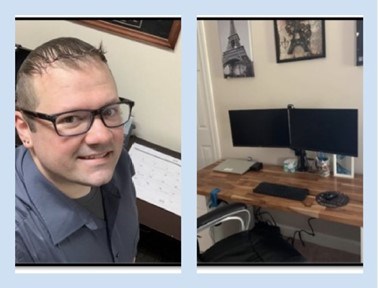 Kay S.
March 12, 2022 will make 10 years since my first day at Assurant. Almost a decade ago, I interviewed for an Insurance Specialist role with Assurant. In my first round of interviews, my soon to be manager asked, "Why should we hire you?" I had longed to work for the organization for years but never made it to the interview until then. I told him "Because if you don't, I am going to drive you crazy applying over and over again. I believe in this organization's culture, mission, and atmosphere so I will not give up."
I got called on my birthday with the job offer and I could not have been happier. Since joining the organization, I have progressed - I have grown as an employee and also a person. I received many quality assurance, customer service, performance, and complimentary awards for my dedication and obtained licenses to further expand my knowledge base. When under normal circumstances, volunteer opportunities and the building environment each day was motivation to becoming the best version of ourselves. Every person has been supportive thus far on my educational and leadership goals, and no matter the trial, the company has always been transparent and supportive.

#HowitstartedVSHowitsgoing #LifeatAssurant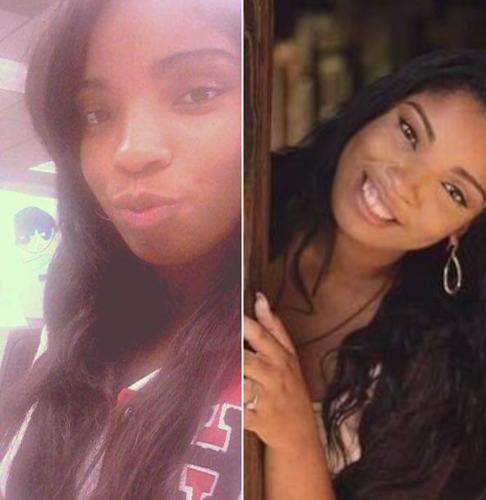 Michelle N.M.
This time last year I came back to a company that I truly call "home."

It's a company I served earlier in my career, both as an employee and a freelancer.

It's a company and a culture that has always welcomed me with open arms and allowed me to contribute to its growing success.

Looking forward to new opportunities ahead

#AssurantProud
#HowItStartedVsHowItsGoing
#LifeAtAssurant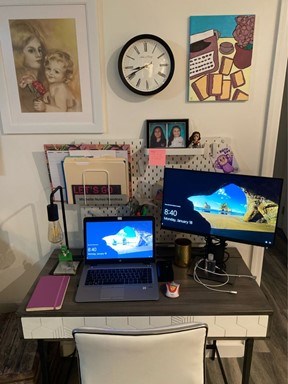 Jonathan H.
In 2008, I was lucky enough to join the Sales Optimization team (which feels more like a family!) at Assurant. During my time here, many enriching things happened in my life, including marrying my wonderful wife, Jessica, and welcoming our son, Luke, into the world.
As I reflected on my time with the organization, it got me thinking: my 14 year, transformational journey with this company has proven to me that joining Assurant was the right choice. One of the aspects of Assurant that makes me the proudest is our commitment to positively impacting the world. It is an ethical, caring, customer focused company, and I consider myself blessed to be employed here.

Each day, I am inspired by our leadership and by the amazing people that I serve, and I am thankful that this journey will continue as a Director of Point of Sales Marketing within our Home Solutions division. Looking forward to all that we can accomplish together, let's make this year the best one yet!

Happy 2022 everyone : )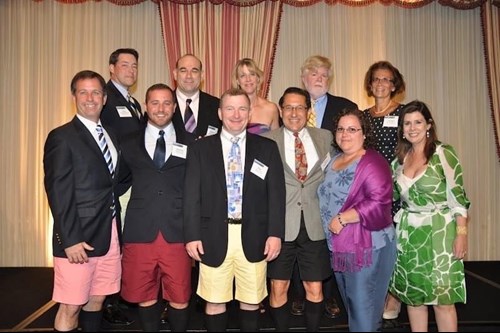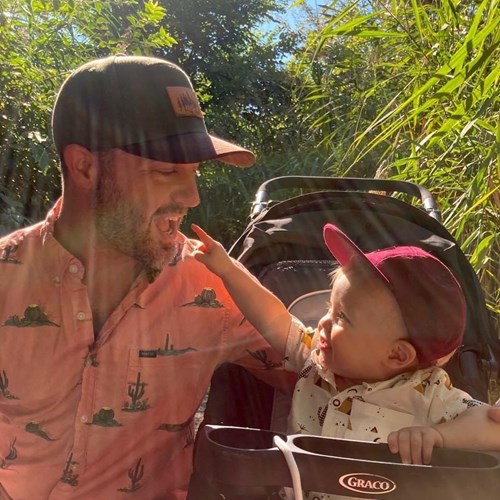 Niki F.
As I reflect on the past year, it's very clear that the beginning of 2021 looks vastly different from the end. Just to name a few changes from this year, I started a new job and joined an amazing team at Assurant, got a new pup named Rocco, and experienced a ton of personal and professional growth.

Though 2021 proved to be challenging, there were plenty of highlights and silver linings. And please enjoy this picture of Rocco in a sweater since that's way more exciting than me sitting at my desk :)

#LifeatAssurant #HowItStartedVsHowItsGoing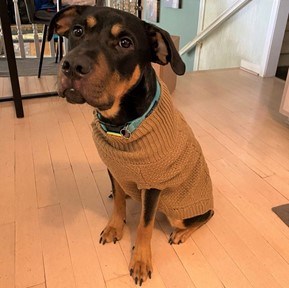 Catherine B.
I almost didn't participate in this challenge because I initially didn't think I had enough to celebrate. I'm still with Assurant doing work I love with a team I love. I'm still just a loving family of three. We didn't get a new pet. We didn't buy a new house. I didn't overcome a fitness milestone. We didn't go on any international travels. I'm still seemingly just the same Catherine.

While not much has changed for me looking from the outside, I spent this last year focusing on my inside. How I process stress. How I process happiness. How I process time management. How I process and prioritize quality time.

This year, I committed to finding the right balance, mentally. Giving myself grace when I needed to. Being far more patient with myself. I learned that asking for help isn't a sign of weakness. And I learned that I can be a good mom and still do well in my career.

Maybe next year I'll run a race or we'll consider getting a dog. Maybe I'll pick up a new hobby or learn how to make pasta from scratch. Who knows? In the meantime, I'll just continue on advocating for #selfcare and #mentalhealth because that's just as important, especially in the midst of a continuous pandemic.

#lifeatassurant
#howitstartedvshowitsgoing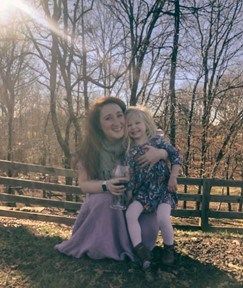 Khristie P.
Happy 2-year anniversary to Assurant and Me. That's 2 years, 24 months, 104 weeks, 730 days of opportunities and chances.

Many things have happened during that time, but my favourite moment was moving into a specialised role of Diversity, Equity and Inclusion which quite literally makes my heart beat every day.

What I've learnt over the last 18 months following Nad's cancer diagnosis is that our passions are too strong to not be dancing to them.

So, thank you to Michael Carter for hiring me, and to Alecia Bailey and #Assurant for releasing my passion into a role I can dance to. Here's to many more years! 
#assurant #lifeatassurant #assurantproud #humanpotential #people #inclusionanddiversity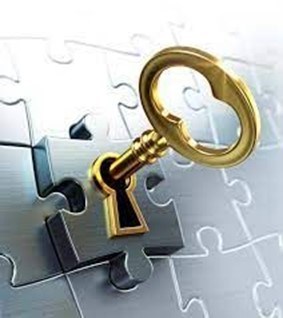 We have loved seeing how Assurant as a company and some of our employees have grown throughout the past year, and we are looking forward to an even better 2022! 
Related Articles