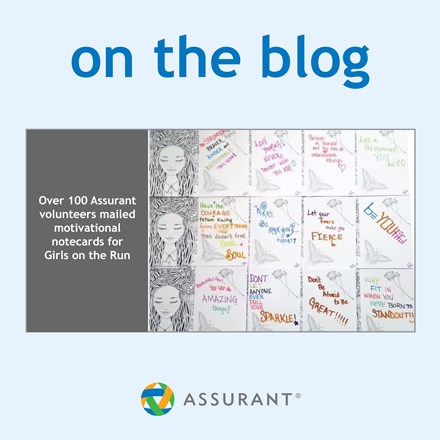 "The 2022 Girls on the Run Atlanta 5K race was a fantastic event…for the girls and for our volunteers," says Kathy Marker, Assurant Sr. Marketing Designer. "So much energy and excitement from all the teams!"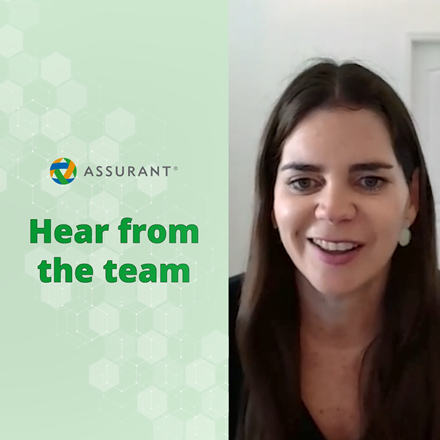 What makes us a great place to work? See what Jenni Boyd has to say about why someone should consider working at Assurant.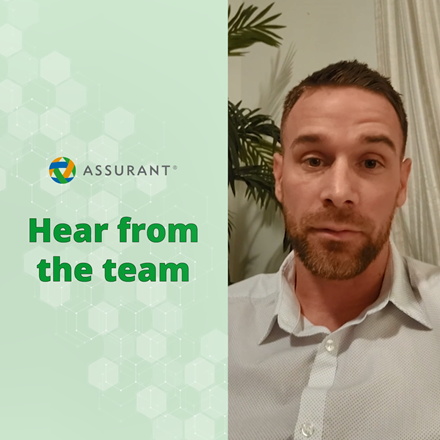 Robert Novak, Supervisor, P&C Claims, believes the sky is the limit here at Assurant! 🌤️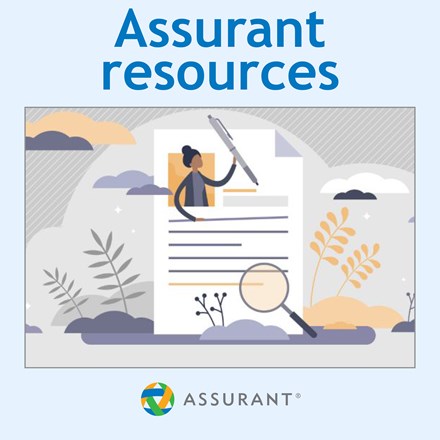 Ever wondered what the application process looks like at Assurant? Or already applied and have questions?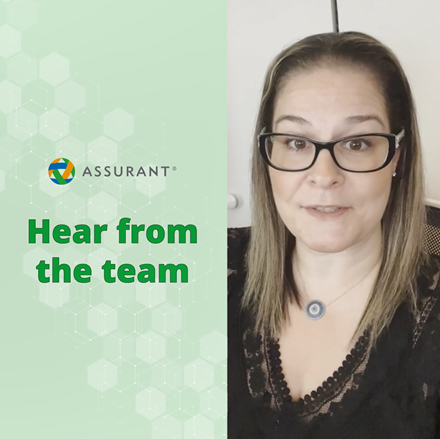 "I love everything about my new role at Assurant." That says it all! ❤️ Hear from Serpil Gazko-Serfaty, Professional Development Director, as she reflects on her first month at Assurant.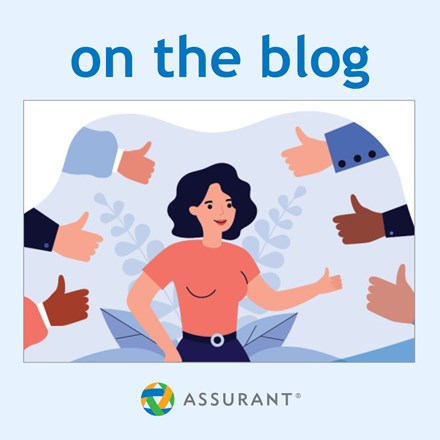 "My performance, efforts and dedication to my role at Assurant have always been recognized, which is incredibly encouraging!" Stella Arndt, Senior Talent Consultant, reflects on her career journey and explains why she 💕 working at Assurant.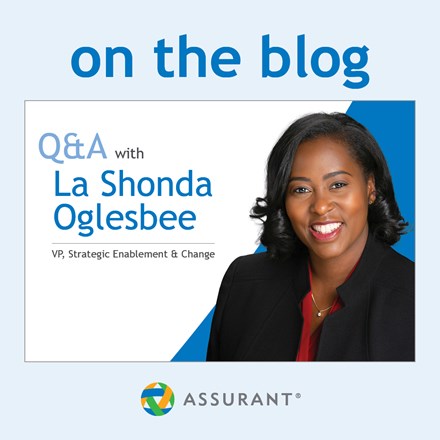 Congratulations to LaShonda Oglesbee, Global Head of Strategic Enablement & Change, who was named one of Savoy Magazine's 2022 Most Influential Black Executives in Corporate America!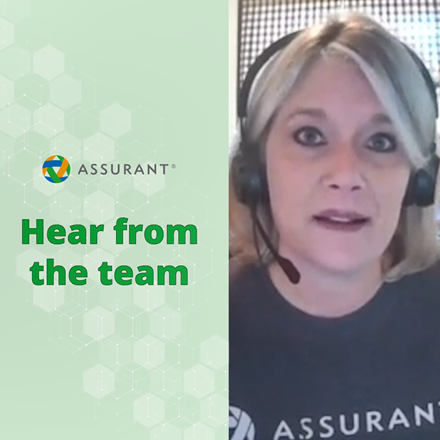 We often hear that our people are our best asset! 🧑🏿‍🤝‍🧑🏻 Jill Woods, Unit Manager, is one of many who feel this way.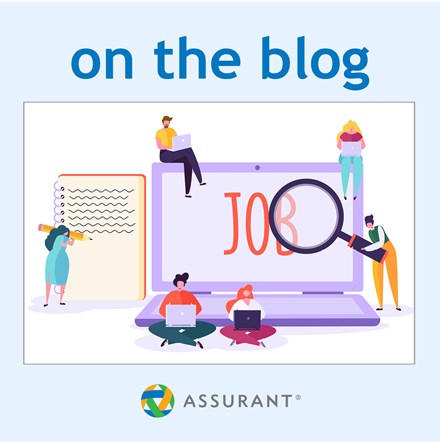 We asked Christopher Robinson, a Senior Talent Acquisition Consultant, to share some tips for a successful job search. 🔍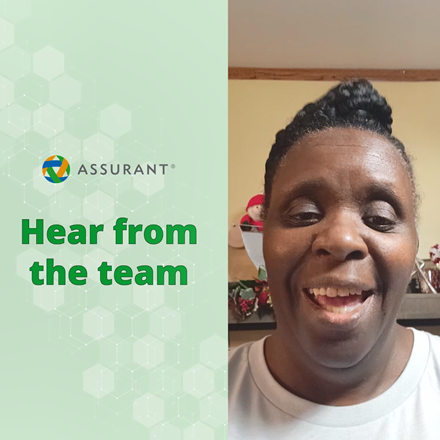 Annie Singleton, Senior Customer Care Specialist, loves working at Assurant. First and foremost, she loves to help people, and she gets to do that every day in her role!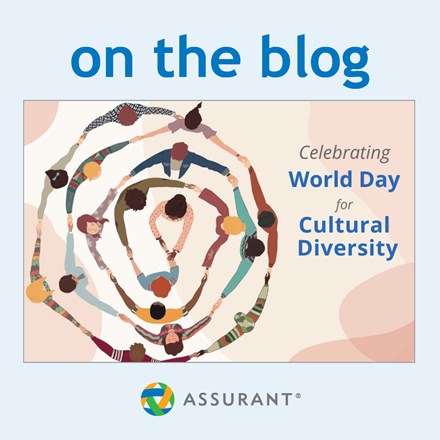 #TBT to when we celebrated World Day for Culture Diversity in May. Assurant is committed to advancing Diversity, Equity and Inclusion (DEI) across the organization, and we encourage open dialogue across our global footprint of 21 countries, 80 locations, 22 time zones and 65 languages spoken.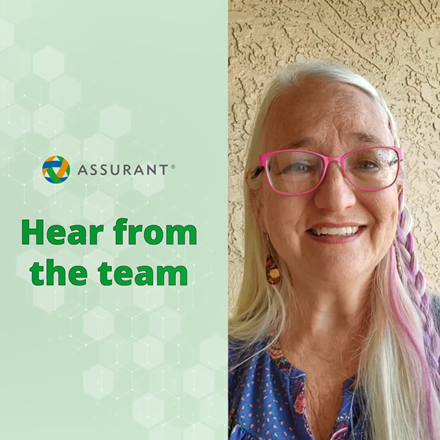 What makes Assurant's culture unique? Sandi Potenziani, Supervisor, Training & Development, shares  what has kept her here for 13 years.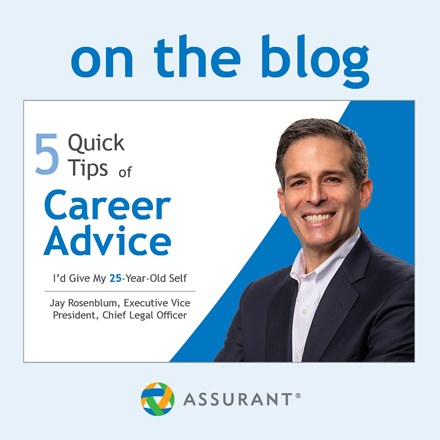 What would you tell 25-year-old you if given the chance? 🔮 Jay Rosenblum, Executive Vice President, Chief Legal Officer reveals career advice he'd give his younger self. He's also excited to share that advice with his two adult sons currently starting out in their careers. Catch his insights and recent podcast.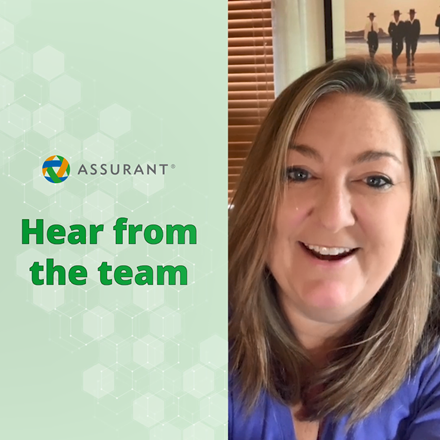 During an interview process, it can be tricky to know if a company is a good fit for you. 🧩 Liesl Wiborg, Director, Talent Acquisition Infrastructure & Operations, knew Assurant was the place for her and has been with us for 12 years!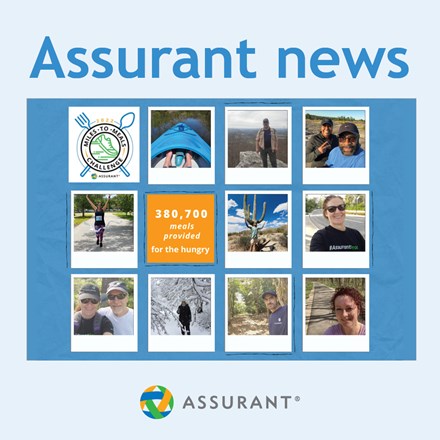 Congrats to all Assurant walkers, runners, kayakers, hikers, movers and shakers for making this year's [@]Move for Hunger Miles to Meals Challenge a success! 🥳 Earlier this year, we EXCEEDED our initial goal, achieving a total of $150,817 to provide 380,700 meals for the hungry. Way to move! Here are some other exciting numbers:
2,304 Assurant participants formed 29 teams from around the world
Participants logged over 1,000 hours of activity per day during the challenge
Over 70 miles, on average, completed by each team member
Over 320 million steps logged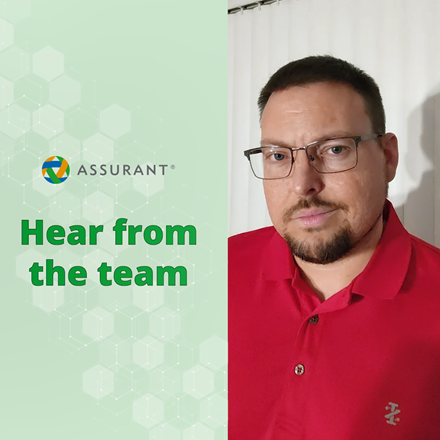 What's unique about the Auto Claims Adjuster role at Assurant? Josh Wright dives into what makes his role engaging and fun.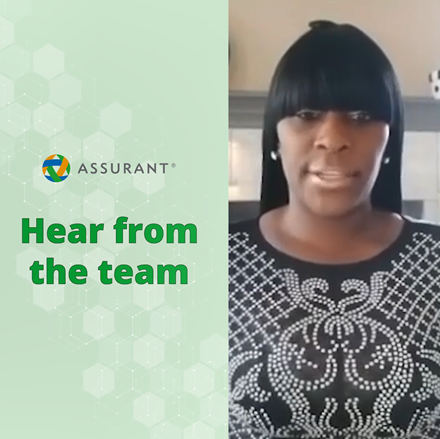 15 years ago, Carlene Tillman started at Assurant, and she's grown into her current role as Senior Customer Care Specialist. Check out more about working at Assurant.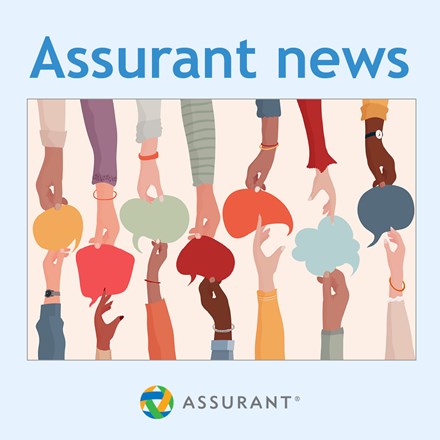 So honored to be on the Forbes list of Best Employers for Diversity. AGAIN! Two years and counting. 🎉🤝🏽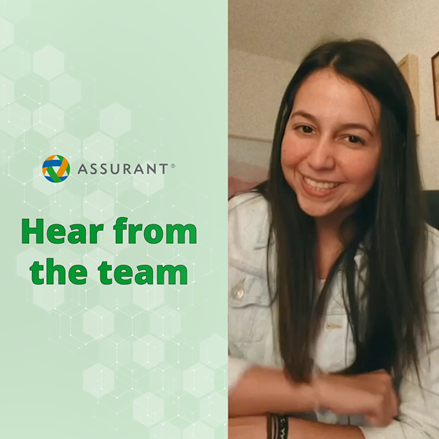 What's the best career advice you've ever received? Rose Belisario, Staff DevOps Engineer Coach, shares the words of wisdom she received before coming to the United States from Venezuela.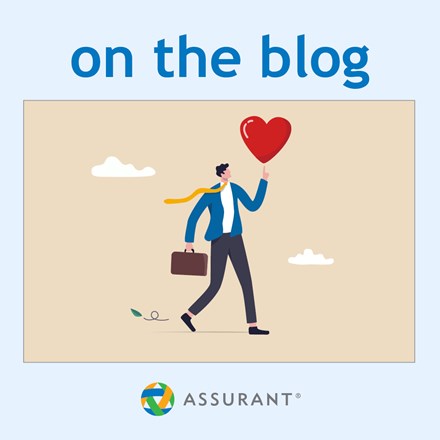 The people of Assurant, access to resources, strong core values and feeling supported contribute to why Neville, Lead Content Developer, says Assurant is the best place he's ever worked. Yes, you read that right — ever.
Do you love building relationships? 🧱 It's one of Ryan Claunch's favorite parts of working at Assurant as a Team Lead. Come build lasting professional and personal relationships at Assurant!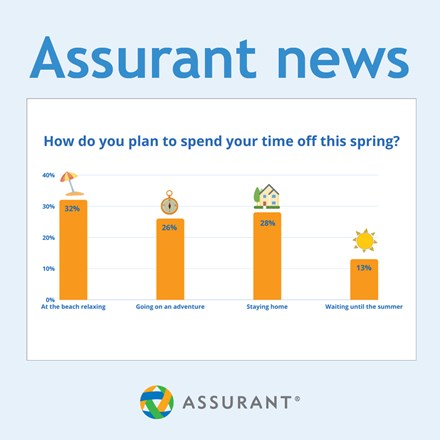 At the beginning of the summer, we asked how you plan to spend your personal time off this year. Whether you were going out or staying in, it sounded like there was a lot to look forward to in the warmer months!
As we wrap up the summer, share your adventures with us using #AssurantOutOfOffice when posting on social media for a chance to be featured!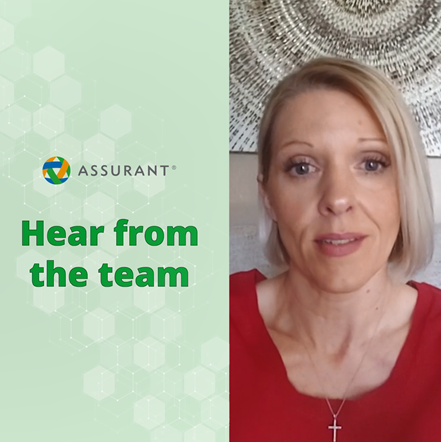 Brandi Satterlund, Talent Acquisitions Recruiter, loves to see people grow through Assurant's various learning opportunities.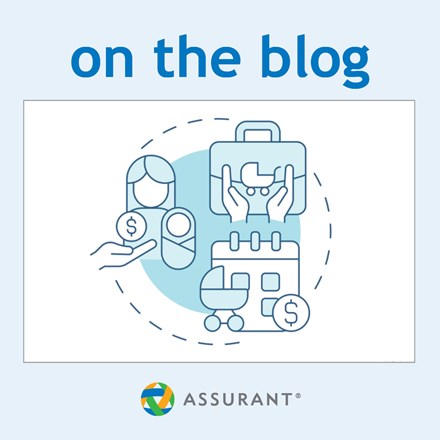 Earlier this year, we joined 500+ organizations to bring transparency to paid leave benefits through the #ShowUsYourLeave movement from [@]TheSkimm. In our recent blog, we dive more into Assurant's inclusive policies and our investment in employee talent.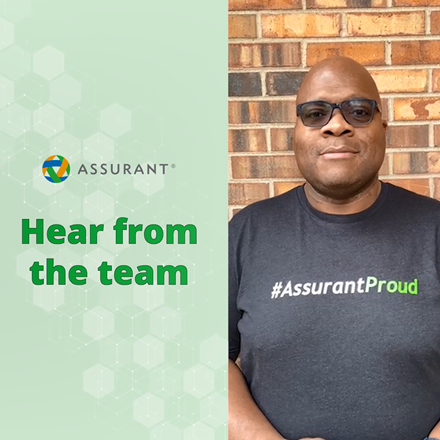 Olgay Hollimon, Auto Claims Supervisor, shares what makes Assurant a great place to work. Learn about Life at Assurant and apply to join our team!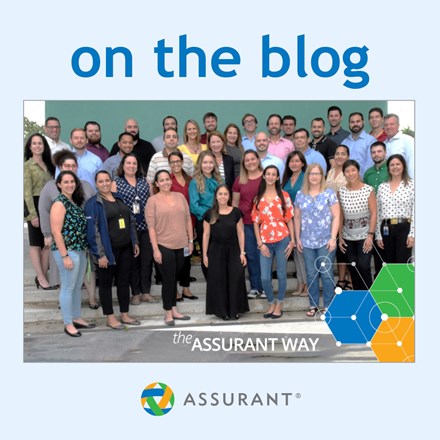 No matter what kind of work you aspire to do, companies are out there looking for talent like yours. From nimble startups to influential global leaders, every company wants the best and brightest. So why choose Assurant? Learn about how we define our culture.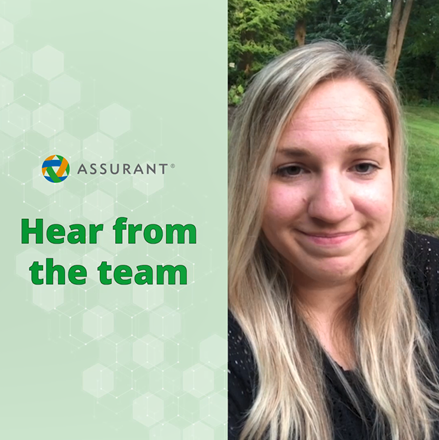 What does a day in the life look like for a Product Designer at Assurant? Stephanie Daniels shares what she does in her role.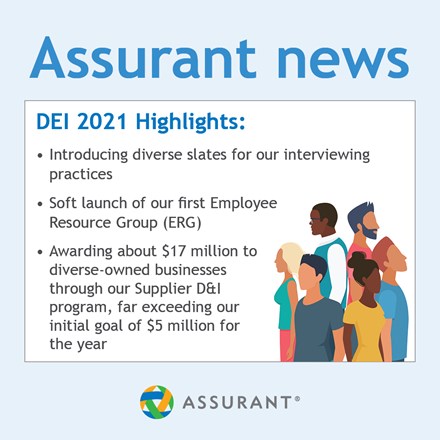 Reflecting on the progress made in 2021, Global Head of DEI, Alecia Bailey, says, "I am inspired by the important work we have ahead of us as we commit to strengthening our DEI efforts."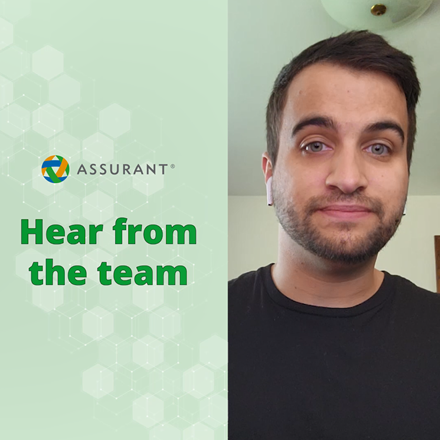 Zachary Lubinski knows all about internal growth. Hear about how he grew to his current role as District Manager, then head to our bio to learn more about joining a team that supports your professional and personal development.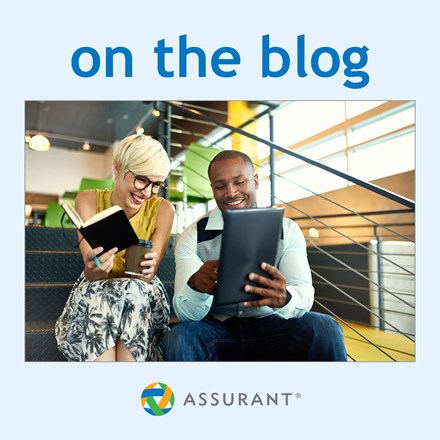 What do you look for in an employer? Corporate culture? Charitable giving? In almost a decade of working for Assurant, Bashar Omar, Mgr., Regional Sales, Multi-Family Housing, identifies 7 reasons Assurant stands out.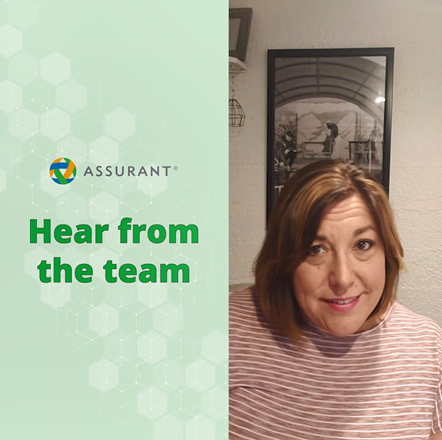 Ever wonder what a day in the life of an Assurant employee looks like? Press play to watch what unfolds throughout facilitator Tammy Brewer's day.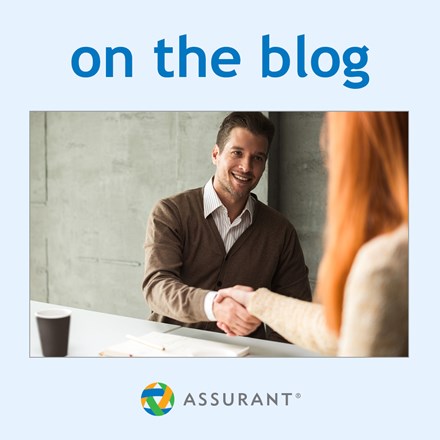 While interviews can be stressful, Fiona Desenberg, Digital Marketing Demand Generation Manager, says that her interview process at Assurant was "was one of the smoothest [she's] experienced." Fiona shares what she wished she knew before the interview in her blog.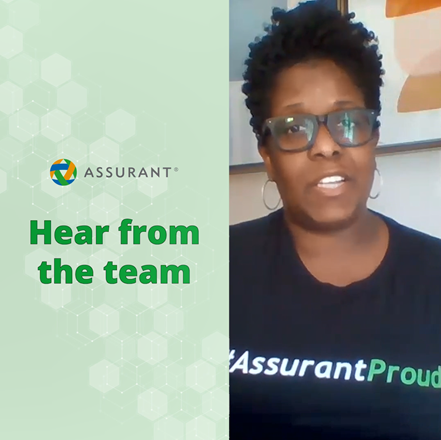 See what makes Danyelle Jinks, AVP of Global Organizational Development & Change Management #AssurantProud. Plant yourself in a place where you can thrive.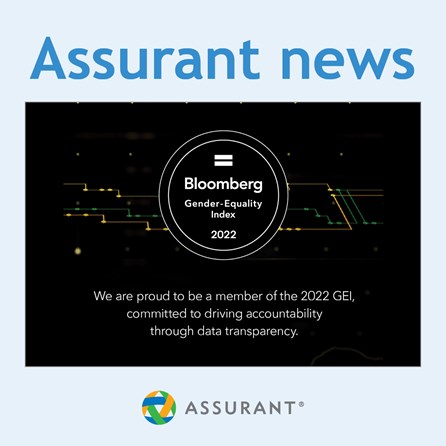 For a second year, Assurant celebrates our inclusion in the 2022 Bloomberg Gender-Equality Index! We've been recognized for our support of gender equality through "policy development, representation, and transparency."
Yola Belisario, DevOps Engineer and one half of the well-known @codingsisters, shared the best career advice she's ever received.
Ready for the next step in your career?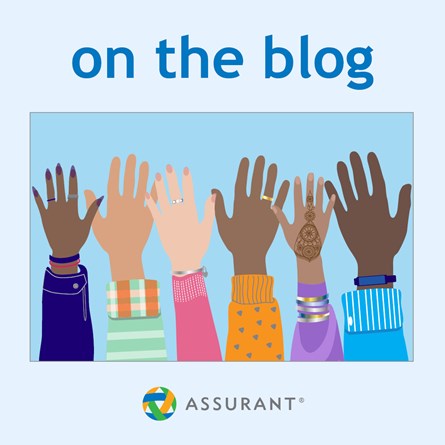 Reflecting on the progress made in 2021, Global Head of DEI, Alecia Bailey, says, "I am inspired by the important work we have ahead of us as we commit to strengthening our DEI efforts."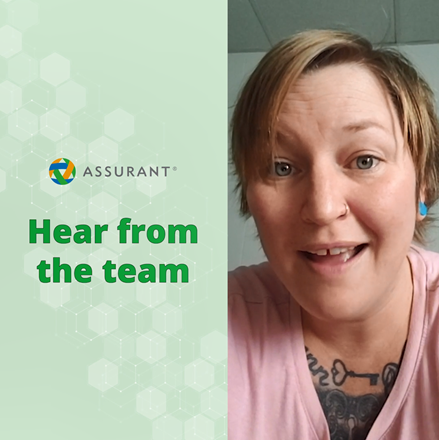 What does a day look like on the Assurant customer service team? Rachel Sweatfield, Senior Customer Care Specialist, dives into her day-to-day and roles at Assurant.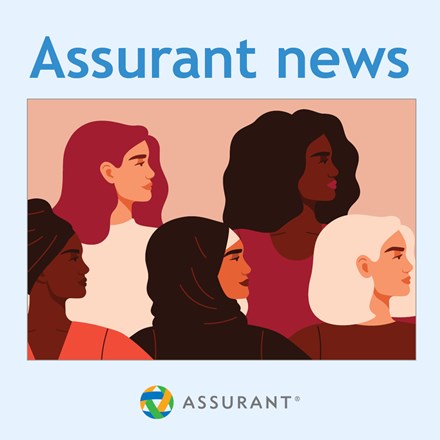 We are still so excited to have landed on Forbes' list of The World's Top Female-Friendly Companies for 2021. 🎉
The pandemic has highlighted the importance of listening to and celebrating all voices, so we're honored to be among the list of employers that prioritize gender equality and family-focused benefits across the globe.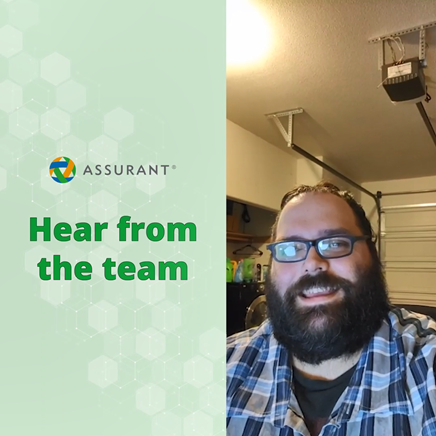 "I get to put my pajama pants on one leg at a time." Gregory Hunter talks about work-life-balance and discusses a day in the life in his role working from home and spending more time with family.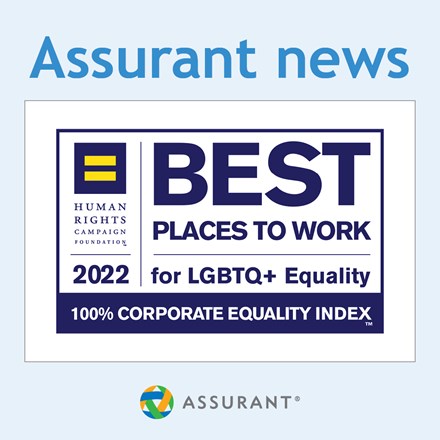 Assurant was proudly named a Best Place to Work for LGBTQ Equality for the 4th consecutive year, with a 100% score on the Human Rights Campaign 2022 Corporate Equality Index!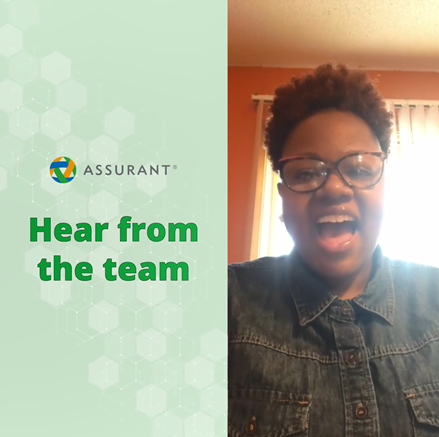 Erika Winfield, Senior Customer Care Specialist for Assurant's flood line of business, ❤'s️ Assurant's unique culture.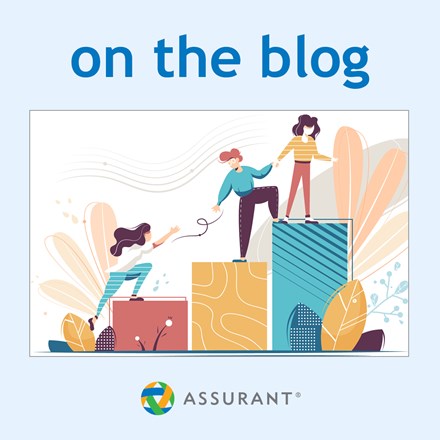 We are delighted to share that Deborah Battaglia, SVP of Customer Experience, was selected by the Atlanta Women's Foundation as part of its 2022 Class of Inspire Atlanta. AWF aims to be a catalyst for change in the lives of women and girls.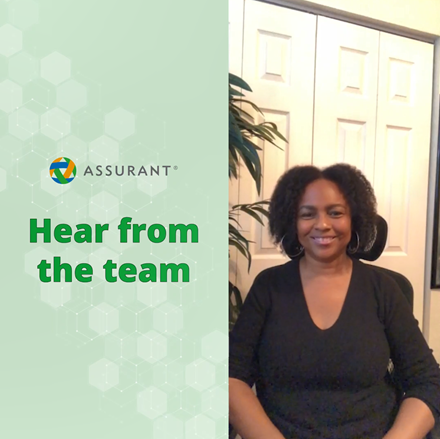 What does a Data Warehouse Analyst do at Assurant? Dionne Volmar shares her insights.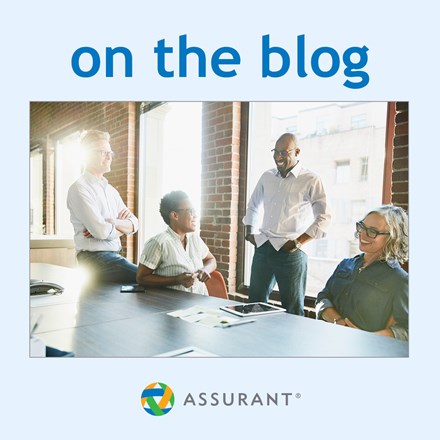 According to a recent study by PwC, 65% of workers are looking for a new job. Might we suggest Assurant? 😉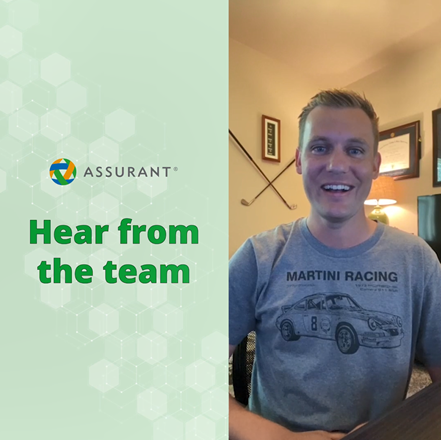 "It's really fun to come work here every day," says Kris Muth, Talent Acquisition Manager. Ready to join a place where you can thrive?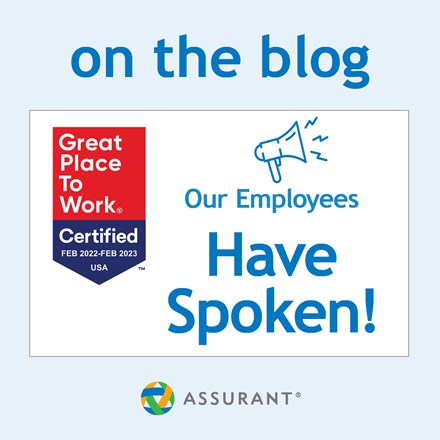 Check us out! Earlier this year, we were officially named a Great Place to Work-Certified™ company in the U.S. We are so proud that 82% of our U.S. employees believe Assurant is a Great Place to Work®.
See what it's like in a day in the life for our AVP of Software Engineering, Ben Jakuben.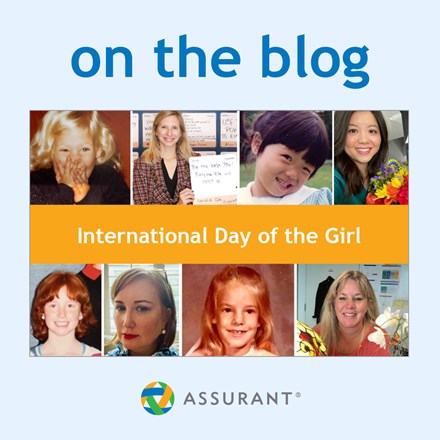 We're reflecting on that time women of Assurant shared their impactful stories in celebration of #InternationalDayOfTheGirl.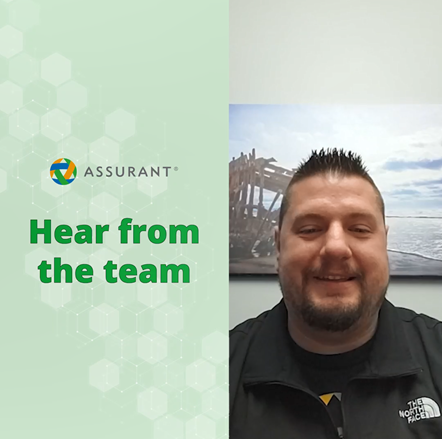 "At Assurant,...you hold the keys to your future," says Jeremiah McLaughlin, Claims Supervisor. Together, we can turn the 🔑on the next step in your career.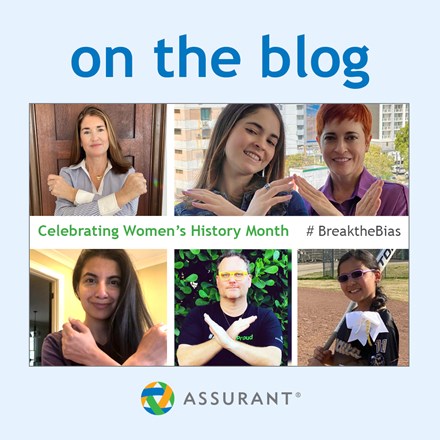 Blown away by Assurant employee responses to #BreakTheBias 🙅 and advocate for a more equitable future.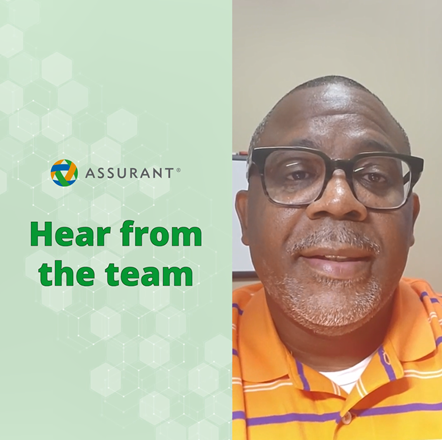 Sim Thomas, Business Integration Manager, reflects on how employees were provided flexibility and felt supported throughout this pandemic. 🧑‍💻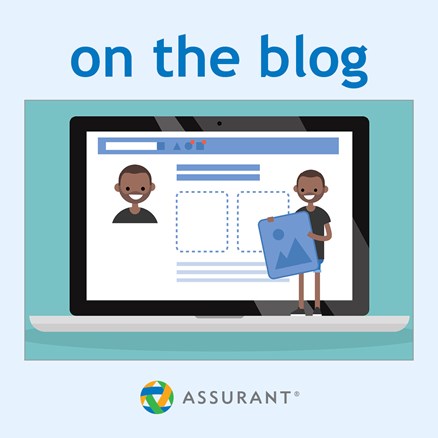 Stand out in your job search! Mini Sharma, Senior Recruiting Consultant at Assurant, shares tips to improve your LinkedIn presence for better visibility and valuable connections that will expand your career. 
🔊 Volume up: Assurant's own Jonathan Washington, Auto Claims Supervisor talks about why he decided to join the team.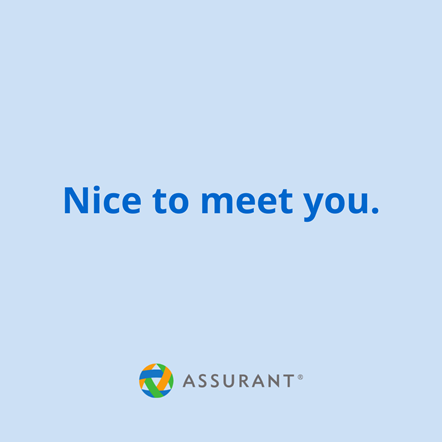 Hi! 👋 We're Assurant, and we work with the world's top brands to make smart devices 📱 simpler. Vehicles 🚗 last longer. Homes 🏠 more secure. Problems 🧩 easier to solve. And we volunteer in communities all over the globe to help the world become a better, more sustainable ♻️ place. We come from a variety of countries, cultures and backgrounds 🌎.
We're united by our enduring values of common sense, common decency, uncommon thinking and uncommon results. So connect with us. Bring us your best work and your brightest ideas. And we'll bring you a place where you can thrive. 
Thank you for visiting Assurant's Instagram community. Please review our social community guidelines here.